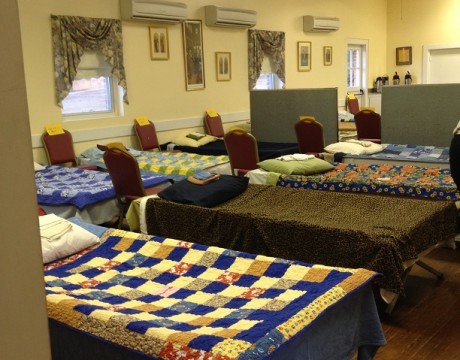 Thanks to the dedication and caring efforts of church and community members, many churches are open this winter to those with nowhere else to go.
Category Community News, Leader Features, Nonprofit News · Tags 3 Oaks, 3 Oaks Center, Art Park, Church of the Ascension, Cornerstone Presbyterian Church, First Missionary Baptist Church, First Saints Community Church, Good Samaritan, Holy Angels Church, homeless, Homeless veterans, Immaculate Conception Church, Immaculate Heart of Mary, Lanny Lancaster, Leonardtown Baptist Church, Lexington Park MD homeless, Lexington Park United Methodist Church, Patuxent Presbyterian Church, Real Life Wesleyan Church, SAYSF and Mt. Zion United Methodist Church., St. Andrew's Episcopal Church, St. George's Episcopal Church, St. George's Island United Methodist Church, St. Mary's County Church of Christ, St. Peter Claver Catholic Church, Three Oaks, Three Oaks Center, Three Oaks Homeless Shelter, Trinity Church of St. Mary's Chapel, Trinity Episcopal Church, Trinity Lutheran Church, WARM program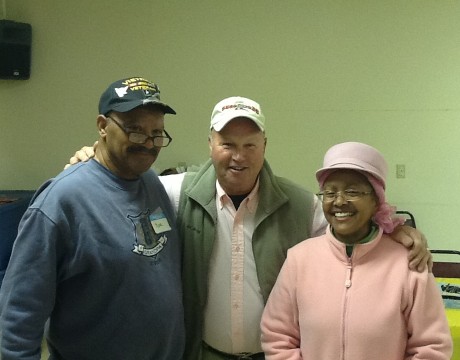 Twenty-one St. Mary's County churches care for the homeless for 21 weeks of winter.
Category Leader Features, Nonprofit News · Tags 3 Oaks, 3 Oaks Center, Church of the Ascension, Cornerstone Presbyterian Church, First Missionary Baptist Church, First Saints Community Church, Good Samaritan, Holy Angels Church, homeless, Homeless veterans, Immaculate Conception Church, Immaculate Heart of Mary, Lanny Lancaster, Leonardtown Baptist Church, Lexington Park MD homeless, Lexington Park United Methodist Church, Patuxent Presbyterian Church, Real Life Wesleyan Church, SAYSF and Mt. Zion United Methodist Church., St. Andrew's Episcopal Church, St. George's Episcopal Church, St. George's Island United Methodist Church, St. Mary's County Church of Christ, St. Peter Claver Catholic Church, Three Oaks, Three Oaks Center, Three Oaks Homeless Shelter, Trinity Church of St. Mary's Chapel, Trinity Episcopal Church, Trinity Lutheran Church