Cold Weather, WARM Hearts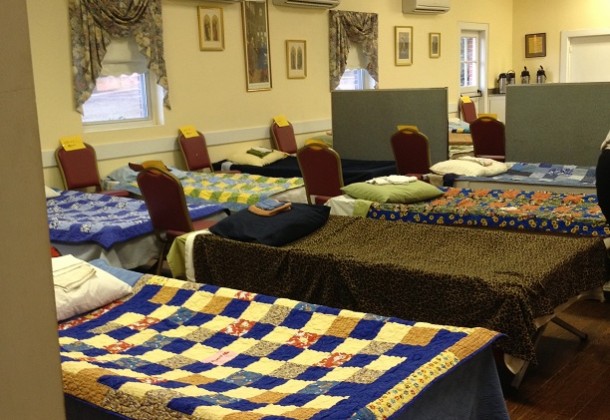 Posted by
Trinity Episcopal Church
, Community Builder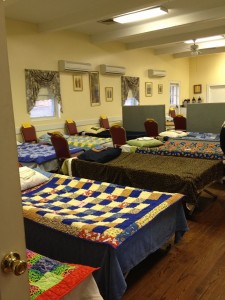 Three Oaks Center
, Community Builder By Mallory Lengel
Now that the cold is upon us  WARM, the program dedicated to shelter those who would otherwise have nowhere to sleep, is well under way. Operated by Three Oaks Center and supported by local churches, the program provides approximately 20 people with warm, safe places to spend the night as well as two meals a day.
Area churches take turns and from Feb. 2-9, Trinity Episcopal Church, St. Mary's City and St. Mary's Chapel, Ridge, will be  opening their hall in St. Mary's City for the WARM program. The hall will be open from approximately 6 pm until 7 am for those seeking shelter from the bitter winter weather to play games, read, socialize, eat.
Volunteers from the church do laundry, cook and serve meals, and stay overnight at the WARM houses in order to facilitate the program. At Trinity, college students and Boy Scouts help church members provide meals and set up, but additional help is still needed in order to make this program run smoothly.
If you would like to help with set-up, overnight monitoring, food donation, meal set-up, or are interested in giving a financial gift to the program at Trinity Church, contact Dan King, at [email protected] or (301) 862-4597, or speak to your church leader. Other churches involved are:
St. Peter Claver Catholic Church, St. George's Island United Methodist Church, Trinity Lutheran Church, Leonardtown Baptist Church, First Missionary Baptist Church, St. Mary's County Church of Christ, Immaculate Conception Church, Real Life Wesleyan Church, Lexington Park United Methodist Church, Cornerstone Presbyterian Church, First Saints Community Church, Immaculate Heart of Mary, Holy Angels Church, Trinity Church of St. Mary's Chapel, Church of the Ascension, Good Samaritan, St. George's Episcopal Church, Patuxent Presbyterian Church, St. Andrews Episcopal Church, SAYSF and Mt. Zion United Methodist Church.