Summer Workshops Set at Annmarie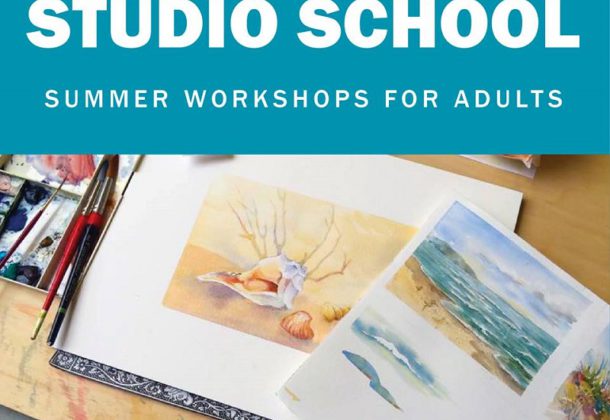 Now is a great time to take advantage of some of the summer workshops for adults being offered at Annmarie Sculpture Garden and Arts Center in Solomons. 
Wine & Dish: Beachy Platters will be offered 6:30 to 9 pm Mondays, July 17 and July 31.
Sarah Houde will lead this workshop where students will create a sea-inspired platter and dip bowl using clay slabs and pinched pottery. Platters will be decorated with textures, glazes, and more. Bring your favorite beverage for a fun and relaxing creative night out. A perfect date night, girls' night, or gift idea.
Lively Landscapes and Skies: A Watercolor Workshop will be offered 10 am to 3:30 pm Tuesday, Aug. 15, and Wednesday, Aug 16.
Liven up your watercolor paintings. Learn to work with vibrant color and value to create beautiful paintings. Lots of step by step instruction from instructor Nancy Thompson. Great for beginners but all levels welcome.
Art By the Glass: Fused Glass Tiles will be held 6 to 9 pm Friday, Aug. 18.
Bring your favorite beverage and join us as we learn to create fused glass tiles. Create your own designs with bits of stained glass, frits, stringers, and mosaic chips. Instructor Leza Hepler will lead the workshop helping each person create two 4″ x4″ tiles. Tiles will be fired in a kiln and picked up at a later date.
Call 410-326-4640 for more information.
About Annmarie Garden
An affiliate of the Smithsonian Institution, Annmarie Garden is located off of Route 2-4 on Dowell Road  in Solomons, Maryland. The sculpture garden features a walking path that meanders through the forest past permanent and loaned sculpture, including more than 35 works of art on loan from the Smithsonian and the National Gallery of Art. Annmarie Garden also presents a variety of special events, gallery shows, and public art programs.
To learn more about Annmarie Garden, visit its Leader member page.