Still Time to Enjoy Flat Iron Light Display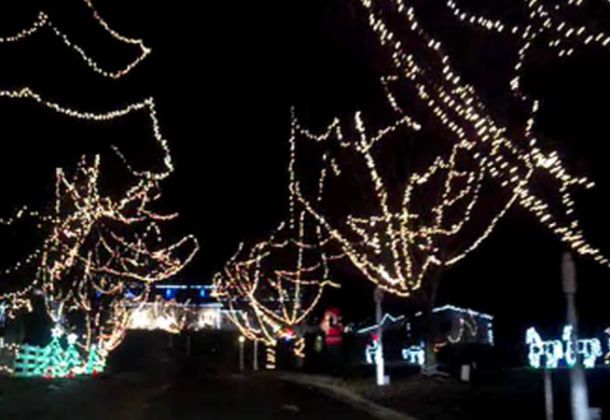 Christmas may be over, but there's still time to catch the Flat Iron Farm Christmas Village & Light Display. Two nights for viewing remain: Dec. 30 and 31 from 5 to 9 pm.
The light display has been up since Thanksgiving and continues through to New Year's Eve. Visitors can turn into the farm off Flat Iron Road, tune their radios to 88.7, and watch the lights dance to the music through a drive Bobby Knott and his Great Mills Trading Post crews have turned into a magical ride into the holiday season. The synchronized music and light displays are extraordinary and extensive. It's a drive through Flat Iron Farm not to be forgotten. Exotic animals graze on the grounds amid the grand, computerized lighting events.
Make this tour part of your Southern Maryland holiday tradition at Flat Iron Farm at 45840 Flat Iron Road (off of Route 5), Great Mills, MD 20634. 301-994-0300.
NOTE: Subject to change due to weather or other extenuating circumstances. Please check the Facebook page linked above or call for most up-to-date information before you go. Ready to see the lights?
Starting Jan. 5, 2017, Flat Iron Farm's candy store, museum, and train display will be open every Thursday, Friday, and Saturday from 3 to 7 pm.
The Flat Iron Farm Auction will be held in late March 2007.
For more information about Great Mills Trading Post, visit their Leaders Member Page.