Sound of Music to Fill Three Notch Theatre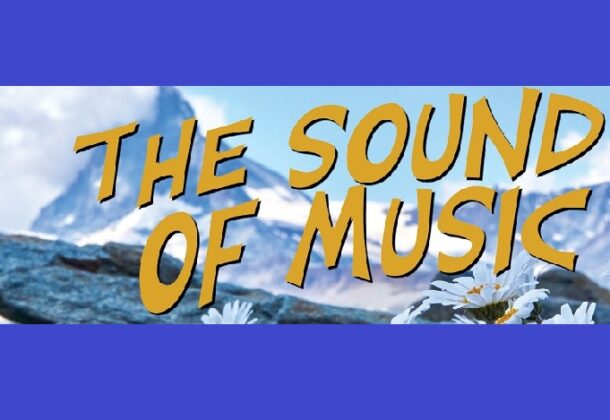 "The Sound of Music" will soon fill Three Notch Theatre in Lexington Park from February 10 – March 5, 2023.
The final collaboration between Rodgers & Hammerstein was destined to become the world's most beloved musical. Featuring a trove of cherished songs, including "Climb Ev'ry Mountain," "My Favorite Things," "Do Re Mi," "Sixteen Going on Seventeen," and the title number, "The Sound of Music" won the hearts of audiences worldwide, earning five Tony awards and five Oscars.
The inspirational story, based on the memoir of Maria Augusta Trapp, follows an ebullient postulate who serves as governess to the seven children of the imperious Captain von Trapp, bringing music and joy to the household. But as the forces of Nazism take hold of Austria, Maria, and the entire von Trapp family must make a moral decision.
The play will be presented at 8pm Thursdays-Saturdays and 3:30pm Sundays.
The play content is rated PG. The running time is 2 hours and 45 minutes.
Adults $18; special discount groups $15; children 6-11 $13; younger than 5 free (not recommended for young children). Purchase tickets here.
The theater is at 21744 South Coral Drive in Lexington Park.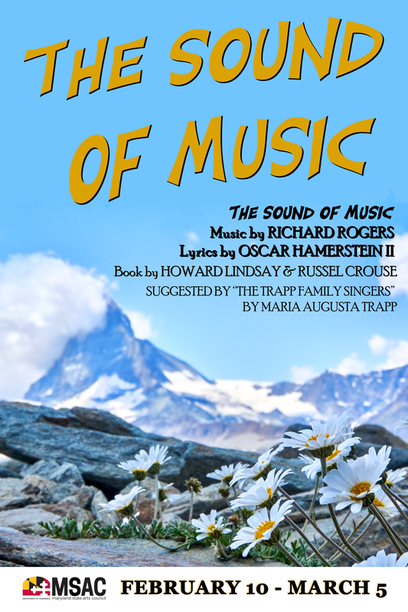 Cast:
Maria Rainer: Sarah Gravelle
Captain Von Trapp: David Cook
Liesl Von Trapp: Elly Tyson
Friedrich Von Trapp: Liam Coan
Louisa Von Trapp: Abby Lovelace
Kurt Von Trapp: Jacob Culp
Brigitta Von Trapp: Fiona Meisinger
Marta Von Trapp: Lila Meisinger
Gretl Von Trapp: Gracie Culp/Mia Mildenstein
Elsa Schrader: Shelby Miller
Max Detwiler: Chad Mildenstein
Mother Abbess/Baron Elberfeld/Ensemble: Leigh Ann Hinton
Sister Berthe/Ursula/Ensemble: Mickey Hardwick
Sister Margareta/Frau Zeller/Ensemble: Bethany Fanshawe
Sister Sophia: Faith Jones
Rolf Gruber: Will Compton
Herr Zeller/Ensemble: Daniel Jones
Franz/Ensemble: Kenny Faison
Frau Schmidt/New Postulant/Ensemble: Sara Espinosa
Baron Elberfeld/Admiral Von Schreiber/Ensemble: Michael Waters
Production Team:
Director: Steve Pugh
Music Director: Pateley Bongiorni
Choreographers: Rachel & Steve Howell
Assistant Director: Shelby Tyler
Producer: Meg Pugh
Stage Manager: Kate Donnelly
Assistant Stage Manager: Monica Meinhart
Lighting Design: Brandon Maher
Sound Design: Liz King
Set Design: Wade Thompson
Properties: Liz King
Costumes: J.H. "Oggy" Ogborne, Brittainy North, Joanne Fuesel, Shawn Davidson