SBDC Gears Up for Business Showcase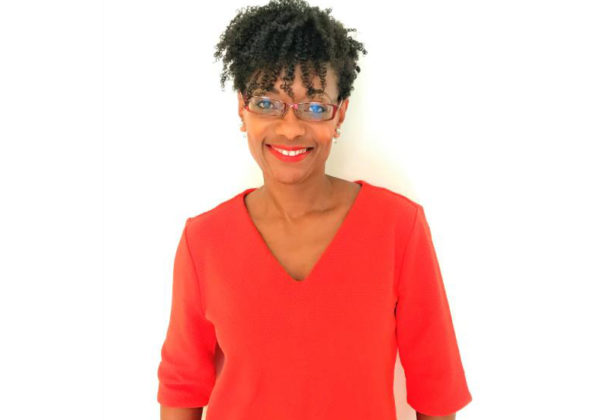 Tameka Montgomery, who was appointed by President Barack Obama to lead the US Small Business Administration's Office of Entrepreneurial Development, will be the keynote speaker at the CSM Small Business Development Center's Inaugural Women's Business Showcase on Nov. 7.
College of Southern Maryland's Small Business Development Center, Southern Region is planning a Women's Business Showcase and Brunch for Nov. 7, 2018, at the college's La Plata Campus.
The keynote speaker for the event will be Tameka Montgomery, who led the US Small Business Administration's Office of Entrepreneurial Development, where she supported the country's 28 million small businesses during President Barack Obama's administration.
Ms. Montgomery is now president and CEO of Core Strategy Partners Inc. She will speak about "Doing Business Courageously." Thirteen more women small business owners from across Southern Maryland also will be on hand to share their business methods and successes.
"As women entrepreneurs, we are constantly focusing and refocusing our lives and our journeys," said SBDC Program Assistant Lisa Creason. "Women lead their companies and influence their families whether related by birth, marriage, or by business. Our country and our community have been built and nurtured by strong women who give back and advocate for what's right. This program is going to allow women to share their stories, and celebrate and build on each other's achievements."
Register for the event online and join Ms. Montgomery and the owners of Excellent EZ Solutions, Myra's New Orleans, Fran's Nu Image, Therapeutic Massage and Wellness Spa, Nails & Faces of Joy Spa, Briscoe-Tonic Funeral Home, Mathnasium, Ultimate Beauty Shield, Spider Hall Farm, Maertens Fine Jewelry & Gifts, The Good Earth Natural Foods Company, Bekôz Marketing, Wear Your Spirit Warehouse, and Brackish Waters.
This inaugural SBDC Women's Business Showcase will be held from 9 am to 12:30 pm at the college's La Plata Campus in the Center for Business & Industry (BI Building) Chaney Enterprises Conference Room 113 at 8730 Mitchell Road in La Plata.
The Maryland SBDC, Southern Region, specializes in low-cost and no-cost online training, classroom training, events, and consultations. Visit the organization online or go to the event page, listed above, for more information.
For more about the College of Southern Maryland, visit its Leader member page.