Sailing Center Chesapeake Graduates 70 In 2013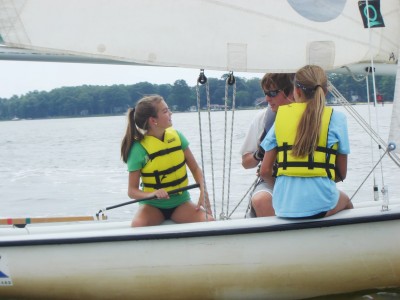 Posted by
Southern Maryland Sailing Foundation
Community Builder  
Each summer, the Sailing Center Chesapeake offers students from St. Mary's and Calvert County the opportunity to learn basic boating skills and complete the Maryland Safe Boating Exam.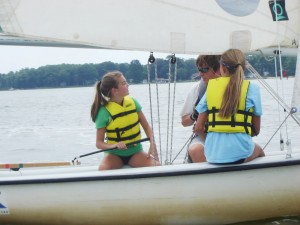 This summer, 70 middle school students completed the course, where they learn boating safety, paddling, rowing, sailing, and motorboat skills. During the one week course, students learn how to safely handle kayaks, canoes, row boats, small sailboats, and outboard motor boats, in addition to learning the proper way to wear a personal floatation device and to pull a person out of the water.
The first day of the course takes place at St. Mary's College's Aquatic Center, where the students take swimming tests, receive instruction on righting capsized sailboats, and practice rescuing swamped canoes. For the rest of the week, students are at the Sailing Center at Tall Timbers Marina, where the U.S. Coast Guard visits and teaches the students about the duties of the Coast Guard and careers in the service, and they see a demonstration of a Coast Guard vessel in action.
The program, which is the most affordable program of its kind in Maryland, is enabled in part by a grant from the Spirit of America Foundation. For more information, visit the Sailing Center's website.
[youtube=https://www.youtube.com/watch?v=eFXaPvbdG8U]