Primary Residential Mortgage Opens in California, MD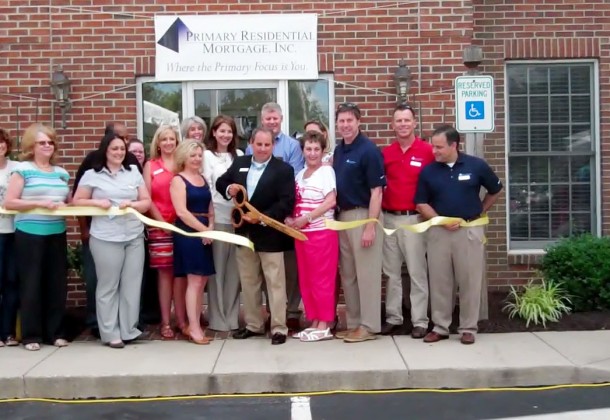 Posted by
Primary Residential Mortgage
Pax Leader
Primary Residential Mortgage, Inc. opened its newest branch in California, Maryland, with long-time Southern Maryland mortgage banker Barry Friedman at the helm.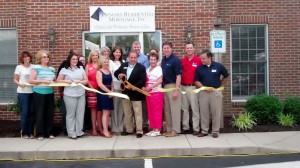 This newest branch of one of the nation's largest privately owned mortgage companies is located at the intersection of Route 235 and Route 4, next door to Wawa. PRMI lends in 47 states from 240 branches with a total of 1,500 employees. Mr. Friedman's new California/Lexington Park branch adds eight local employees.
Mr. Friedman entered mortgage banking nearly 30 years ago as an intern pursuing an economics degree at St. Mary's College of Maryland. Joining him at the California, Maryland, branch of PRMI are Chuck Dohrman, Mike Lorenzini, Grace-Anne Dohrman, Robbie Loker, Megan Schaefer, Pete Ide and Tabatha Griffin.
These colleagues decided to cut through the cumbersomeness of big bank lending and established a mid-sized mortgage lending organization that prides itself on superior customer service through agility and communication.
"Collectively, we needed to make a change to continue delivering the level of service our clients and customers expect and deserve.  At Primary Residential Mortgage we are able to provide exceptional service while offering a broad menu of loan programs that address customer needs with some of the most competitive rates in the country," Mr. Friedman said about the decision to open a PRMI branch.
The structure of PRMI provides the local team the agility it seeks while offering the stability and experience of a long-time leader in the mortgage lending field.
Primary Residential Mortgage, Inc. makes all types of mortgage loans, including Purchases and Refinances for Primary Residences, Second Homes, and Investment Properties. The California, Maryland, office can also originate conventional and Jumbo loans in Southern Maryland.
The local team holds the skills needed to secure all types of government insured loans such as VA, FHA and USDA Rural Development loans. Also PRMI is qualified to offer renovation loans. The team's expertise in the FHA 203K renovation loan makes Mr. Friedman's branch one of the few lenders in the nation experienced in this increasingly important loan product.
PRMI in California, Maryland, has also gained expertise in Reverse Mortgages.
"Robbie Loker is known as the local Reverse Mortgage expert," Mr. Friedman said, praising his colleague.
Reverse mortgages are FHA mortgages for those who are at least 62 years in age and want to purchase or refinance a home with significant equity.  Since there are no monthly payments in a reverse mortgage, income and credit are not qualifiers. These mortgages are increasingly important as this region's baby boomer population ages. Ms. Loker's expertise allows PRMI to serve one of the fastest growing groups in Southern Maryland.
In 2009, the state's Plan on Aging projected a 230% increase in the  60+ population in Southern Maryland.
PRMI held its Grand Opening celebration and ribbon cutting ceremony June 21 at its new offices located at 23131 Three Notch Road.  Dozens of community leaders attended to celebrate the addition to the Bay District business community.
[youtube=http://www.youtube.com/watch?v=URkrWoMNIKQ]