Poseidon Gets Bold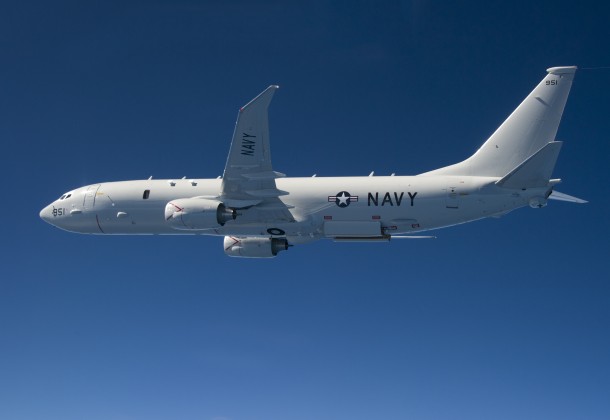 Welcome to Morning Coffee, a robust blend of links to news around the Internet concerning Naval Air Station Patuxent River, NAVAIR, the Pentagon and beyond. The Leader provides this link feature as a survey of the news and announcements affecting the local military economy. The opinions expressed here do not necessarily reflect those of the Leader's owners or staff.
P-8A Poseidon makes its debut in Navy's "Bold Alligator" training operation, Defense News reports.
CNO Greenert says the Navy fleet will not grow for five years, according to AOL Defense.
DoD Buzz examines the internal logic of the F-35B probation episode.
Aviation Week examines the performance of Lockheed's KMAX unmanned helicopter in Afghanistan.
FAA drone law moves to President's desk, according to USA Today.
Aerospace and defense mergers peaked in 2011 (subscription required), according to Defense Daily Network. Security and weapons firms warn of lost business, because of export laws, U.S. News reports.
The military begins examining its Syria options, according to CNN.
NextGov reports that SAIC gets a new TRICARE contract even after causing a huge medical record data breach last year.
Last know World War I veteran dies at 110, Navy Times reports.