Panetta Will Take 'Whatever the Hell Deal' From Congress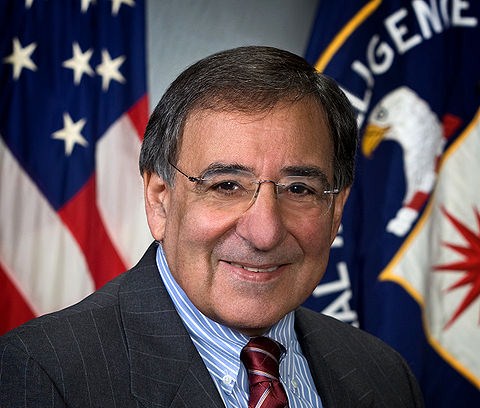 Morning Coffee is a robust blend of links to news around the Internet concerning the Pax River economic community. The opinions expressed here do not necessarily reflect those of the Leader's owners or staff.
Defense Secretary Leon Panetta says he will take "whatever the hell deal" Congress can make to avoid sequestration, AOL News reports. Defense Industry Daily lays out the timeline of Congressional dithering. Meanwhile, Pentagon brass issue a directive not to "take any steps that assume sequestration will occur (paywall)," according to Inside Defense. Time says sequestration would be stupid, but not disastrous.
Capt. Andrew Hartigan, PMA-273's program manager since 2008, retired Sept. 21 and transferred command to Capt. Leon Bacon, who comes from Program Executive Office, Unmanned Aviation and Strike Weapons.
Lockheed inches forward in testing F-35C's tailhook and helmet, Aviation Week reports. Defense News says Panetta downplayed the Pentagon's conflict with Lockheed over Joint Strike Fighter buys.
Aviation Systems Engineering Co. of Lexington Park gets $8 million more from NAVSUP for technical, analytical, administrative and material support services to Air Test and Evaluation Squadron One in support of the test mission of Commander, Operational Test and Evaluation.
Washington Technology reports that SAIC can't grow without splitting up and outlines the dos and don'ts of lowering your proposal costs.
NAVAIR shopping spree continues: BAE Systems gets $95 million more for engineering, analytical and manufacturing services in support of the Aging Aircraft Program; Pratt & Whitney gets $89 million for long lead components, parts and materials associated with the Lot VII Low Rate Initial Production (LRIP) of the Joint Strike Fighter; Lockheed Martin gets $30 million for the "hardware and software efforts required to integrate the flight management system into the avionics obsolescence upgrade in support of the C-130T aircraft"; Boeing gets $13 million more for the procurement of spare parts in support of 10 operational flight trainers, seven weapons tactics trainers, three part task trainers, training systems support center and 15 electronic classrooms for the P-8A program; Lockheed Martin gets $8.9 million more for the operational services in support of two cargo unmanned aircraft systems deployed in support of  the Marine Corps; and Northrop Grumman gets $28 million for software sustainment, non-recurring engineering support and obsolescence efforts including future growth software development for the Fire Scout MQ-8B as well as $15 million more to procure additional system engineering and software maintenance for the E-2D Advanced Hawkeye Low Rate Initial Production Lots 1 and 2 aircraft and $8 million more to provide spare components for 10 E-2D Advanced Hawkeye Low Rate Initial Production Lots 3 and 4 aircraft.
Washington Times notes that we still haven't seen any aircraft taking off or landing on that Chinese carrier.