It's Not Easy Being Green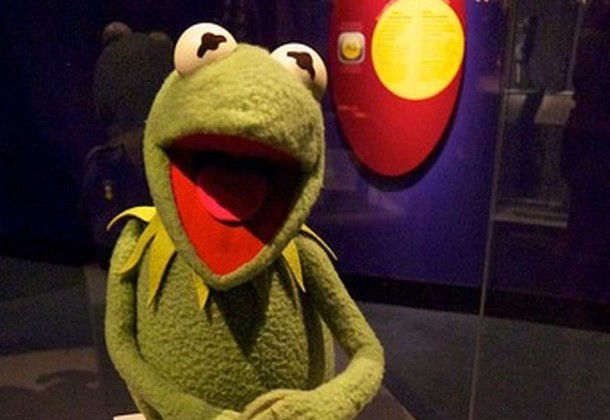 Photo by Don DeBold, some rights reserved.
Kermit's green lament meant, on Sesame Street, it is difficult being different. It's the same with St. Mary's County Metropolitan Commission, which is unusually constructed with an unusually small customer base for the expertise and technology it operates.
Despite its name, the Metropolitan Commission is not an agency of county government. It receives no tax dollars to operate its water or sewer systems. In only the very rarest of circumstances has it received tax dollars, in the form of federal or State grants, to build any of its water and sewer infrastructure. .
St. Mary's County Metropolitan Commission is a stand-alone body politic and corporate , solely dependent upon its customers' fees to operate, maintain, and build the elaborate and costly systems it oversees.
METCOM is dependent on county government in other ways, however. It is only with county approval that it can build new or expand existing sewer or water systems. So it is overseen by county agencies but does not receive county money to fulfill the directives of those agencies.
But in one thing above all others it is identical to all water and sewer systems in the United States. Although it is small in relative size and without any public funding backing, St. Mary's County's Metropolitan Commission must meet every environmental, technical, and fiduciary law that impacts every similar utility.
In other words, despite a significantly smaller customer base than many stand-alone water and sewer utility, the Washington Sanitary Service Commission (WSSC) is an example, the same priced environmental standards and efficient technologies must be employed. In a nutshell, the same fixed costs in a less-densely populated region are distributed among fewer users.
When customers move from more urbanized areas to St. Mary's County, "METCOM frequently hears complaints that the bills are higher here than where they came from. It's probably true if they came from a more densely populated area," said Dan Ichniowski, Executive Director. "If there is a larger customer base to distribute certain expenses, the per-customer cost will be lower."
Plus, water and sewer bills are often not billed separately from other municipal charges, and this can be a surprise to new METCOM customers. Often all or a portion of water and sewer costs appear as fees on property tax bills, such as happens in Montgomery or Prince George's counties within the WSSC service area. So these homeowners do not see the water or sewer benefit charges as part of a separate monthly bill.
Mr. Ichniowski adds that second-home owners in St. Mary's County are often surprised when their sewer and water bills come in the form of a monthly statement, similar to electric bills. Many don't see similar costs on their primary homes, because these charges are less-obviously included in their property tax bills.
Regardless of the smaller customer base and corporate billing structure, METCOM faces the same industry challenges as any other water and sewer utilities, namely expensive, complicated, and aging infrastructure, combined with ever-increasing State and federal regulatory requirements.
The Metropolitan Commission manages several hundred miles of water and sewer lines throughout St. Mary's County. In addition to the aging infrastructure there are ever-increasing environmental and regulatory demands and growing expenses that place heavy burdens on systems and budgets. Some of MetCom's lines are 50 years. Some are even older. Although still in service, significant portions of this critical infrastructure are reaching the end of their service life and will require comprehensive repair and in some cases, replacement.
According to the American Society of Civil Engineers 2013 Report Card for America's Infrastructure, with steadily declining federal investments, local agencies now incur "approximately 98% of the capital investment annually to maintain and improve infrastructure" for water and sewer projects. The result is that customers nationwide continue to see higher rates as utilities work to comply with new regulatory mandates, while upgrading and replacing infrastructure.
So while it's not easy being different, METCOM remains committed to "balancing the high costs of capital projects while keeping rates reasonable for rate payers," said Jacquelyn Meiser, General Counsel. "While deferring projects may appear to keep budgets and rates low now, delay of capital improvements will result not only in system failures but also in unpredictable rate spikes for customers. Our job, as stewards of this imperative infrastructure, is to develop and hold to a prudent and consistent plan for improvement, which is mindful of budgetary needs, and the duty to our customers to maintain safe, dependable and efficient systems."
To learn more about the Metropolitan Commission's track record in reliability and safe drinking water, you may access our annual Water Quality Reports at our website at www.metcom.org.