St. Mary's County Metropolitan Commission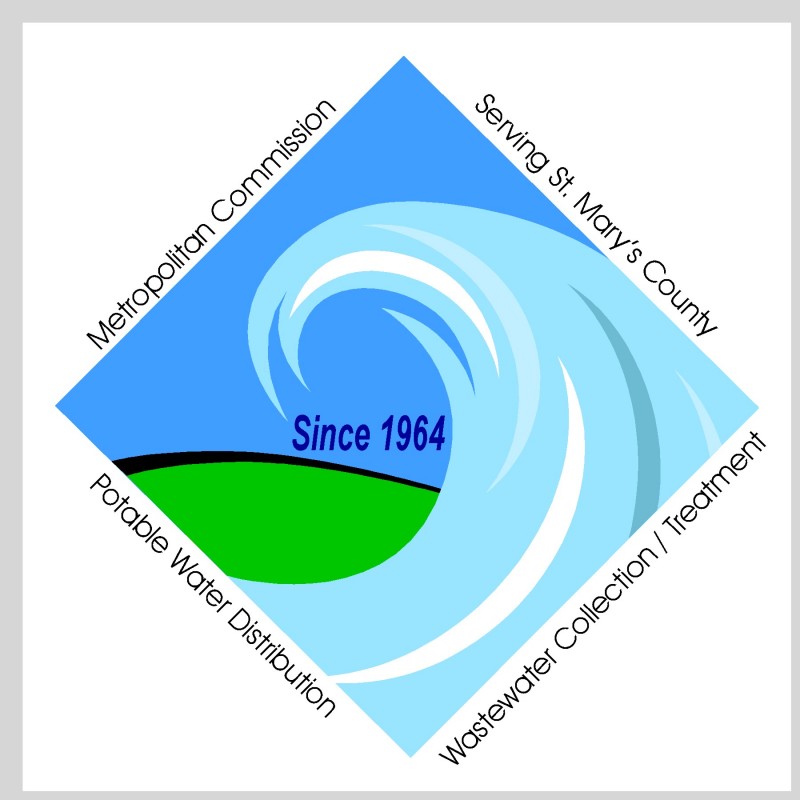 We are the St. Mary's County Metropolitan Commission, also known as MetCom.
We are the public water and sewer utility for St. Mary's County. We deliver clean drinking water and we treat wastewater. We are 88 employees serving approximately 16,000 homes and 850 commercial establishments.
MetCom's mission is to provide safe, clean drinking water and to treat wastewater according to State and federal standards and regulations.
Our service areas are identified by the growth and planning objectives of the County as established by the Board of County Commissioners, the Planning Commission and the office of Land Use and Growth Management. In some instances, public sewer service may be extended to certain areas identified by the Health Department as areas of comprehensive septic failures, to prevent a public health hazard.
We maintain over 300 miles of water mains, 200 miles of sanitary sewer lines, 70 wells, 39 ground based storage tanks, 16 water towers, 52 water pumping stations, 61 wastewater pumping stations and five waste water treatment plants.
MetCom is an independent, quasi-governmental, not for profit entity, created by the State legislature in 1957. We operate in  accordance with the St. Mary's County's planning and growth initiatives. However, MetCom is not a department of the St. Mary's County government. MetCom is supported exclusively by its ratepayers, without any contribution from County tax revenues.
The Metropolitan Commission operates under Section 113 of the St. Mary's County Code. It is governed by a board of commissioners consisting of seven voting members and one non-voting member representing the Patuxent Naval Air Station. Voting members represent the county election district in which they reside. They are appointed by the St. Mary's County Board of County Commissioners, serving up to two three-year terms.
The MetCom Board meets every second and fourth Thursday of the month at 3 pm at the Administrative Offices located at 23121 Camden Way, California, Maryland 20619. The meetings are open to the public. Anyone who wishes to be placed on the agenda to speak to the board should contact the Commission at (301) 737-7400.
We are MetCom. We are your water and sewer provider. We are committed to providing quality, reliable service to St. Mary's County. We are a proud part of this community. We take great pride in providing outstanding customer service while maintaining high standards of environmental compliance and resource management consistent with federal and State laws.
We take our service to the community seriously and strive each day to do our best. We are MetCom and we are here to serve you.
Stories: