Newtowne Players to Perform 'Forum'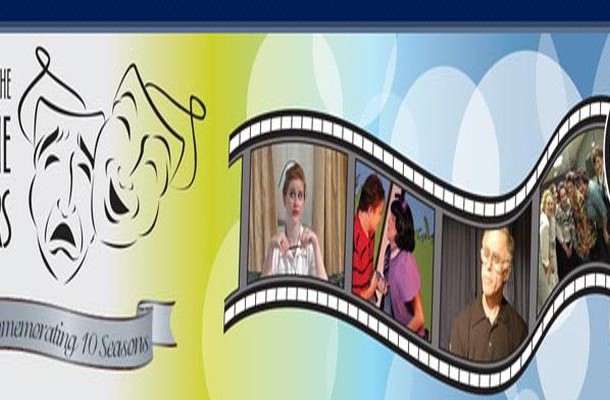 Posted for
Lexington Park Business and Community Association
See Broadway's greatest musical farce at Three Notch Theatre on the weekends from July 10 to Aug. 2.
"A Funny Thing Happened on the Way to the Forum" will be performed by The Newtowne Players Thursdays through Saturdays at 8 pm and Sundays at 3 pm. Tickets are $18 for adults, $15 for seniors, military and students and $13 for children 12 and under (the show is not recommended for young children as it is bawdy but never vulgar). On Thursdays, all tickets are $13.
For tickets, visit the Newtowne Players website  or call 301-737-5447. Three Notch Theatre is located at 21744 South Coral Drive in Lexington Park, Md.
The show, which was highly successful on Broadway in 1962 and again in 1996, is light, fast-paced, witty, irreverent and one of the funniest shows ever written. It takes comedy back to its roots, combining situations from the time-tested 2,000-year-old comedies of Roman playwright Plautus with the infectious energy of classic vaudeville set to a score by famed composer-lyricist Stephen Sondheim.
The story by Burt Shevelove and Larry Gelbart centers on Pseudolus (Zeke Poiro) who will do anything to win his freedom – including prying the young courtesan Philia (Lauren Drewello) from "buyer and seller of the flesh of beautiful women" Marcus Lycus (Dawn Weber) and the great warrior Miles Gloriosus (Mike Cahall) to whom she is promised. Why? Because his young master Hero (Jacob Lejeune) has fallen in love with Philia on first sight and has promised Pseudolus his freedom if he can succeed in the task.
And Pseudolus is off on his mission in a forest of schemes, plots, lies and bargains that involve a nervous slave (J.R. Cook as Hysterium), Hero's father (Steve Fogle as Senex) and mother (Jean Louise as Domina), a nearly-blind old man (Joe Bowes as Erronius), five courtesans (Jessany Fogle, Chris Joyce, Stacey Mulrooney, Vicki Powalisz and Kathleen Weber) and three Proteans (Tim Joyce, Maddie Oosterink and Sean Scriber) who fill various roles "doing the work of 30."
Director Michelle Ebert Freire "couldn't be more pleased with this cast. They range in age from 17 to almost 80, and they are a bunch of clowns. This is a high-energy show, and we certainly have the right group of actors to pull it off."
They are, in one case, unconventional in that "Marcus Lycus" is played by a woman. "I chose in advance to cast a female in the role of Lycus," said Freire. "There are so many awesome male roles in Forum and only two principal female roles. I thought Lycus, the courtesan seller, would work great as a 'madam,' adding some maternal sexiness to the play."
She continued, "The performers in this show get a real workout. In addition to the songs, dances and riotous chase scene, folks are walking on their hands, doing flips and cartwheels, jumping into each other's arms, leaping from balconies and spinning themselves silly. We have a lot of sweaty actors at the end of rehearsal."
Filling out the show's creative team are Jenny Carnahan (producer) Diane Trautman (musical director), Krystal McCoy (choreographer) and Kristen Kaiser and Lauren Woehrer (stage managers).