Morning Coffee Is Off the Burner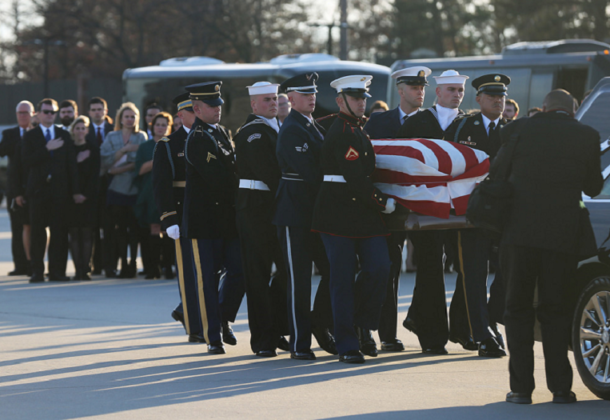 Morning Coffee, a robust blend of links to news around the internet concerning the Naval Air Station Patuxent River

economic community, is off the burner today. Wednesday, Dec. 5, has been designated as a National Day of Mourning in honor of former President George H.W. Bush, who died Nov. 30.
President Bush's obituary can be read on the George H.W. Bush Presidential Library website.
Morning Coffee will return Thursday, Dec. 6.
In the photograph above, US service members prepare to place the casket of former President George H.W. Bush into a hearse at Joint Base Andrews, Maryland, on Dec. 3, 2018. Military and civilian personnel assigned to Joint Task Force-National Capital Region are providing ceremonial and civil affairs support during Bush's state funeral. (DoD photo by Army Staff Sgt. Kalie Frantz)