Make Art You Can Wear at AMG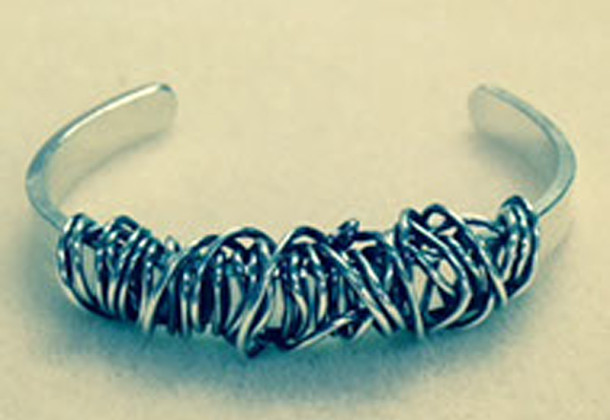 Posted for
Annmarie Sculpture Garden and Art Center
Have you ever wanted to learn to make your own jewelry? Register now  for one or both classes coming up at Annmarie Sculpture Garden and Art Center.
Jerry Garnsey will teach you to make a bird's nest cuff bracelet at 2 pm July 18 at AMG. The bracelet is made by bending a very heavy gauge silver wire into a bracelet and then wrapping a thinner wire about the center, creating what looks like a bird's nest. This class is perfect for beginners.
The class costs $20 for Annmarie Garden members; $25 for non-members. There is a materials fee of $60 due to the instructor at the start of class. Materials kit includes enough .999% pure silver wire, .925% sterling silver wire, antiquing solution and polishing pads to make one bracelet.
A three-part class is also about to start at Annmarie. Introduction to Glass Bead-Making is set for July 20, 27 and Aug. 3 from 6 to 8 pm.
Instructor Robyn Strayer will teach you to use a Hot Head torch and Moretti glass rods to make your own glass beads.
Students learn glass rods on mandrel bead techniques as well as studio safety. Each student will make several beads of various shapes and surface decorations including stringer use and application.
Cost is $110 for members, $125 for non-members, with all materials provided.