Jobs for Wounded Warriors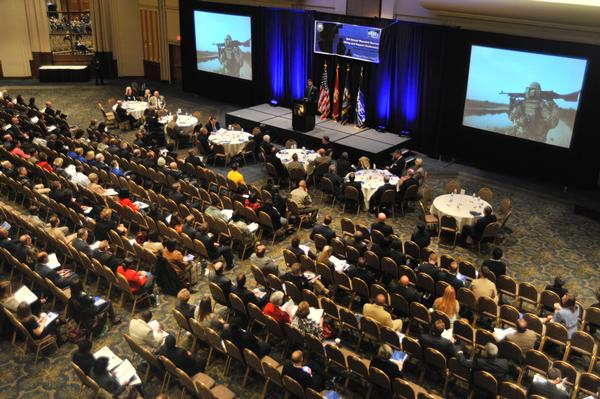 NAVAIR will host its first Wounded Warrior Career Day on Dec. 6 from 9 a.m. to 2 p.m. at the Patuxent River Naval Air Museum on 22156 Three Notch Road in Lexington Park, Md. The event is open to all disabled veterans and wounded warriors.
NAVAIR hiring managers and partnering industry and academic organizations will be available to discuss employment opportunities and developmental programs and may also conduct on-site interviews. Veterans should bring their resumes, DD214 and VA rating. Registration is required to attend. To register, contact Paula Hummer at 301-342-6883 or [email protected] or Dominique Carter at 301-342-6811 or [email protected].
Ed Crenshaw, author of "The PERCEVD Principles: Preparing Employers to Reintegrate Combat Exposed Veterans with Disabilities," will also speak and sign copies of his book.
Transportation is available via shuttle service, if needed, and can be arranged in coordination with the event host.
NAVAIR's Wounded Warrior Program seeks to recruit and provide training opportunities to any veteran with a 30 percent or greater disability rating from the U.S. Department of Veteran Affairs. The command's Combat Wounded Warrior Program ensures veterans with a 30 percent or greater disability rating who become wounded, ill or injured in combat in support of Operation Iraqi Freedom and Operation Enduring Freedom are considered for NAVAIR's hiring and developmental opportunities. Disabled veterans with less than a 30 percent disability rating may still be eligible for appointment under other special hiring authorities.
Wounded Warriors hired at NAVAIR receive mentors, coaches and other resources available for career guidance and transitioning support. Two such resources are the Active Duty Intern Program, which provides active duty military personnel with civilian career experience while they await military separation, and the Naval Acquisition Development Program for Wounded Warriors, which is a four-year program that provides opportunities for both college graduate and non-college graduate wounded warriors to join the NAVAIR workforce.
Wounded warriors who are interested in learning more about general opportunities or opportunities at a specific NAVAIR location should call 1-800-787-9804 or email [email protected] for more information.
Source: NAVAIR Headquarters