Hoyer Stresses Importance of Voter Registration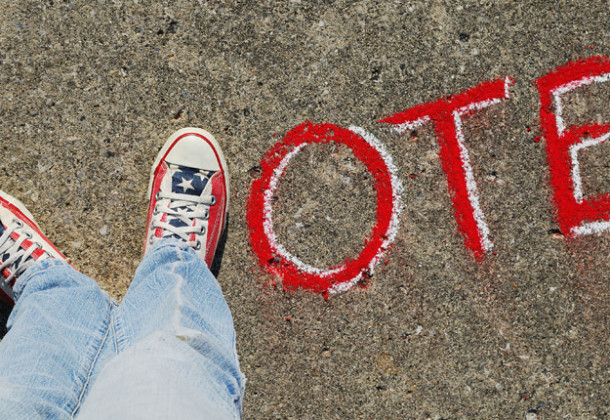 Starting with events on National Voter Registration Day on Sept. 25 and now noting the deadline to register, Congressman Steny H. Hoyer is urging Maryland residents to be ready and registered to vote this November. The deadline to register is 9 pm Tuesday, Oct. 16, 2018.
The midterm election is Tuesday, Nov. 6, 2018. This election is important to the future of Maryland and the country. To vote in the midterms, all Maryland residents who are eligible to vote but are not yet registered – including 17-year-olds who will be 18 or older on or before the Nov. 6 election – have to register by 9 pm on Tuesday, Oct. 16. It's also possible for voters to change party affiliation, update addresses, and request an alternate polling place for the election online. Click here to register online.
Congressman Hoyer also wants to reminder voters that they can vote early from Thursday, Oct. 25, through Thursday, Nov. 1, from 10 am to 8 pm each day. More information on early voting and on polling locations near you is available here.
Everyone can help spread the word and remind friends, family, neighbors, and co-workers that the deadline to register is coming up fast. Everyone in the community needs to exercise their right to vote.
Congressman Hoyer issued a press release on National Voter Registration Day, Sept. 25.
"The right to vote is the foundation of our system of democratic government, and on National Voter Registration Day I urge every American to exercise that right," he said in the release. "Too many Americans believe that their government is rigged against them, in part because many states and localities have made it harder to cast ballots and have a say in policymaking."
This is why Congressman Hoyer unveiled a government reform agenda earlier in September that could be passed in the opening days of a Democratic majority, which includes a number of provisions to protect voters and increase voter participation. Among the provisions are making voter registration automatic, restoring voting rights for residents who have paid their debts to society, expanding early voting to more days, and restoring protections of the 1965 Voting Rights Act. "One of my partners in this effort is Rep. John Lewis, who risked his life during the Civil Rights Movement to register people to vote so all voices could be heard," Congressman Hoyer said.
"As we mark National Voter Registration Day this year, I thank voter registration organizations and activists for their hard work as well as Committee on House Administration Ranking Member Robert Brady for his bill to make voter registration automatic and Rep. Terri Sewell for leading the charge to restore the Voting Rights Act," he continued. "I call on every American to get registered and make a plan to vote on Nov. 6. No matter who each voter supports, every voice is critical in the selection of the 116th Congress and state office-holders. Good government – government that works of, by, and for the people – requires broad and energetic participation by all the people. Democrats are committed to making sure that will always be possible."
Follow Congressman Hoyer on Facebook and Twitter.
For more information about House Democratic Whip Steny H. Hoyer, visit his Leader Page.