Hoyer: Slow Job Growth Not Acceptable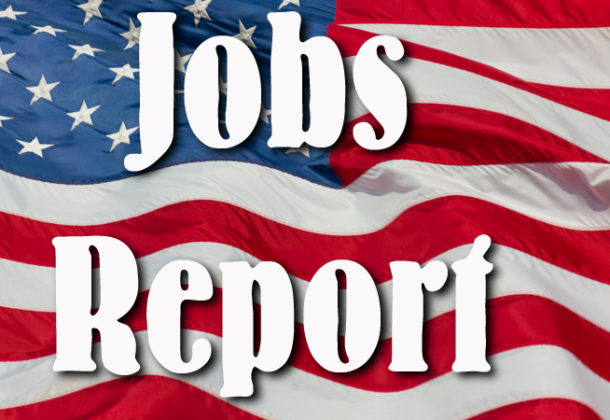 After President Obama left a trend of gaining economic strength when he left office, recent policies have led to slowing job growth, says House Democratic Whip Steny H. Hoyer in a statement after the release of the Department of Labor's jobs report for April 2018.
The report showed that the unemployment rate is down, but there were fewer new private sector jobs created than the prior six Aprils, Whip Hoyer (D-Md., 5th) said.
Wage growth remains unacceptably low, he said.
Whip Hoyer said there are better options for the country: "Democrats are offering Americans a better deal. We're fighting to raise wages, create jobs that provide economic security, defend access to affordable health care, make child care and education more affordable, and enable workers to save for homeownership and a secure retirement."
As he has been traveling the country for the House Democrats' Make It In America Listening Tour, he said he has heard the same thing over and over; people believe their economic security is slipping away and they are getting no help from Washington. "House Democrats are determined to listen and take action to ensure everyone can make it in America."
Read the April 2018 jobs report here.
Some of the report highlights include:
Total nonfarm payroll employment increased by 164,000 in April, compared with an average monthly gain of 191,000 over the prior 12 months. In April, job gains occurred in professional and business services, manufacturing, health care, and mining.
Employment in professional and business services increased by 54,000.
Employment in manufacturing increased by 24,000 in April. Most of the gain was in the durable goods component, with machinery adding 8,000 jobs and employment in fabricated metal products continuing to trend up. Manufacturing employment has risen by 245,000 over the year, with about three fourths of the growth in durable goods industries.
Health care added 24,000 jobs in April and 305,000 jobs over the year. In April, employment rose in ambulatory health care services and hospitals.
Follow Congressman Hoyer on Facebook and Twitter.
For more information about House Democratic Whip Steny H. Hoyer, visit his Leader Page.