Hoyer Responds to Pay Parity Action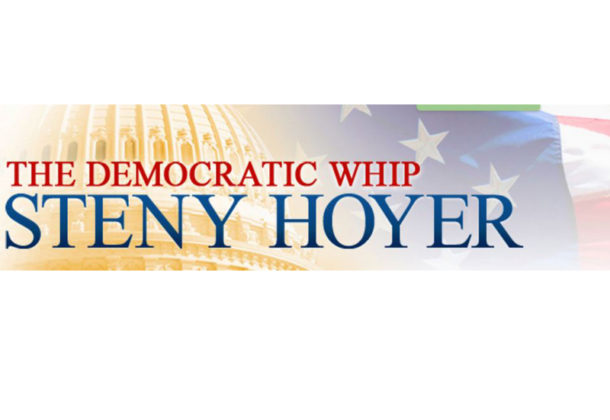 The Obama administration announced recently that all federal employees will receive a 2.1 percent increase in 2017, establishing pay parity with military personnel. Congressman Steny H. Hoyer (MD-05) released a statement on the action.
Congressman Hoyer said he and other Democratic members of Congress sent a letter to the president asking for civilian-military pay parity, and he is glad President Barack Obama responded by agreeing to the increase.
"This is a major victory for those who serve our nation as federal employees and who constitute a critical national asset whose contributions should not be diminished," Congressman Hoyer said in the statement. "The hardworking men and women of our federal civilian workforce support our national defense, ensure that equal protection and equal opportunity rules are enforced, keep our highways safe and waterways clean, and oversee grants that fund education and public health. They guard our food supply from contamination and keep dangerous drugs out of our schools and neighborhoods." Congressman Hoyer said the need for recruitment of talented Americans for the federal civilian workforce is just as important as that need for the military.
Congressman Hoyer said this is a time when the country is facing enormous challenges.
"Federal hiring freezes, pay freezes, and reductions in pensions and benefits only make us weaker as a nation and would make only a marginal difference when it comes to reducing deficits. The best way to ensure fiscal sustainability and cut waste in government is to ensure that we are hiring and retaining the best possible workforce to serve the taxpayers. I will continue to advocate strongly for that approach as well as for the pay parity between military and civilian personnel that recognizes the monumental contributions to our country made by both," Mr. Hoyer said.
Follow Congressman Hoyer on Facebook and Twitter.
For more information about House Democratic Whip Steny H. Hoyer, visit his Leader Page.