Hoyer Announces 2017 App Challenge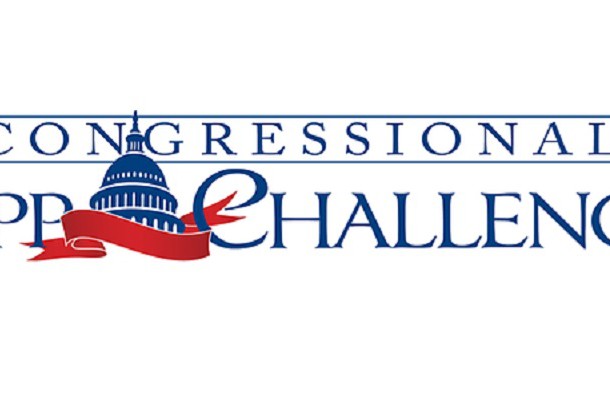 High school students from Maryland's 5th congressional district are invited to create and present an original software application, or "app," for a mobile, tablet, or computer platform. The Congressional App Challenge  was announced by Rep. Steny H. Hoyer.
Established by the US House of Representatives in 2013, the app competition is a nationwide event modeled off the long-successful Congressional Art Competition and is designed to promote innovation and engagement in the STEM-education fields.
"I am delighted to launch the fourth annual App Challenge, an exciting opportunity for students in the Fifth District to showcase their programming capabilities," said Congressman Hoyer (D-Md., 5th). "The Congressional App Challenge is an excellent opportunity for students to get hands-on experience testing and building apps. With computer scientists in high demand in Maryland and across the country, we must do everything we can to encourage students to explore the field of computer science, and work to eliminate shortages of high-quality candidates. I look forward to seeing the work produced by students in the Fifth District."
The Congressional App Challenge is open to all high school students who live in or are eligible to attend public schools in Maryland's 5th District. Students entering the competition must submit source code along with a YouTube or VIMEO video that explains and demonstrates their app and what they learned through the competition process.
The final deadline for submissions for the 2017 competition is Nov. 1, 2017. Students are encouraged to register and begin work on their projects as soon as possible. Students also are encouraged to chronicle their progress on social media using the hashtag #CAC17.  The winning app will be placed on display in the US Capitol alongside winners from across the country.
More details on registering, submitting a contest entry, the rules of the competition, and helpful programming resources can be found here.
Follow Congressman Hoyer on Facebook and Twitter.
For more information about House Democratic Whip Steny H. Hoyer, visit his Leader Page.