Health Officer Receives FBI Honor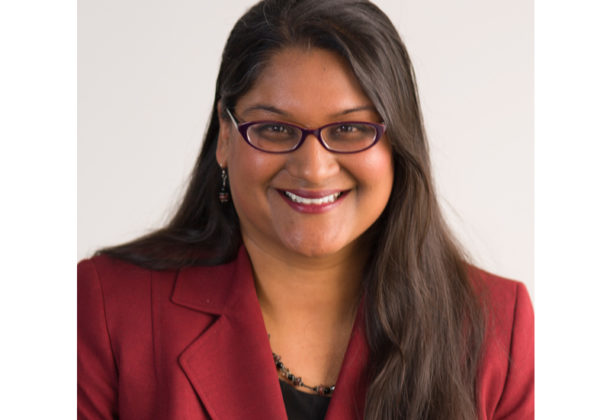 St. Mary's County Health Officer Dr. Meenakshi G. Brewster has been chosen by the Federal Bureau of Investigation to receive the 2017 FBI Director's Community Leadership Award. The health department works alongside MedStar St. Mary's Hospital in Leonardtown.
The FBI's DCLA was created in 1990 to honor people and organizations for their efforts in fighting cybercrime, terrorism, illegal drugs, gangs, and other crimes that lead to violence in the US. Dr. Brewster is among 56 people or groups across the country who received the award this year for their service above and beyond their call of duty.
The honor from the FBI recognizes Dr. Brewster for her dedication and commitment to working with law enforcement, government entities, and the entire community to fight the nation's opioid crisis. For her, the fight includes educating the community on awareness, prevention, and treatment. She leads the St. Mary's County Health Department's efforts to provide resources to the community and implement interventions to address the opioid drug crisis. Most importantly for local, state, and federal law enforcement agencies, she recognizes the value of a relationship with law enforcement and a multi-faceted approach to combating this epidemic.
Along with some of the outreach initiatives, Dr. Brewster has offered training and medication to citizens and law enforcement in the county, which allows individuals to administer it to someone they believe is experiencing an opioid overdose.
Also, as the St. Mary's County health officer, Dr. Brewster issued a jurisdiction-wide standing order for naloxone to be dispensed by local pharmacies to qualified people, before a similar order was issued statewide. Her actions helped expand access to naloxone to people who are at risk of experiencing an opioid overdose and make it easier for people to get naloxone from their local pharmacist when they need it.
Dr. Brewster either chairs or participates in several boards, including Overdose Fatality Review Board and the Behavioral Health Action Team, while she plays a key role in helping the St. Mary's County Detention Center with issues related to mental health and addiction.
FBI Director Chris Wray will personally recognize and honor Dr. Brewster at an awards ceremony in Washington, DC, on April 20, 2018.
For more information and one-click access to a full list of resources available at MedStar St. Mary's Hospital, visit its Leader member page.