GOP Budget & Defense Hawks Look to War Fund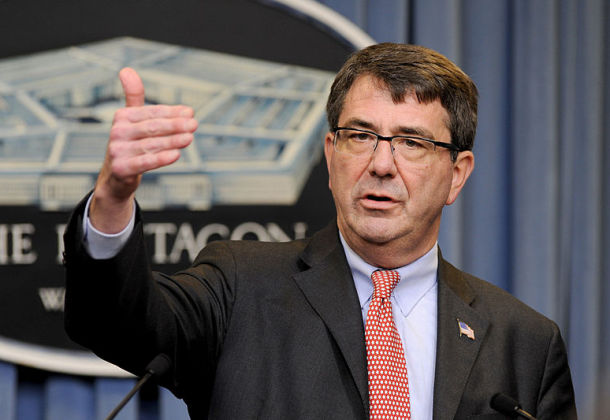 Morning Coffee is a robust blend of links to news around the internet concerning the Naval Air Station Patuxent River economic community. The opinions expressed here do not necessarily reflect those of the Leader's owners or staff.

DefSec Ashton Carter opposes the Republican budgeting strategy, which uses a one-time war fund instead of structurally funding the Pentagon's ongoing operations, reports The Hill. The  Republican budget plan, as it stands without amendments, boosts the OCO (Oversees Contingency Operations) to $90 billion but keeps the DoD budget at $523 billion as capped by the 2011 sequestration bill. Their $613 billion total is slightly higher than Pres. Obama's budget request of a $566 billion DoD budget plus $51 billion OCO.
The GOP-run Senate Budget Committee is closer to the Administration's OCO, proposing a $58 billion war fund, but only $499 billion in the DoD budget, but anticipated amendments propose some very different configurations, reports Defense News.
Senators begin submitting budget amendments today, March 19, and Sen. Lindsey Graham (R-SC) says he will introduce the amendment to increase the $58 billion war fund to $90 billion, reports The Hill, although increasing the OCO fund requires 60 votes in the Senate. The Hill speculated House Republicans will more likely adopt a $96 billion OCO without budget offsets elsewhere, proposed by Rep. Todd Rokita (R-IN). This budget is considered more likely to make it through a House floor vote next week.
The Navy got more than it needed with a new radar for new carriers of the Gerald R. Ford class, so will only install it on the first ship.  The next radar, not yet chosen, might save up to $120 million on the second ship, reports Defense News.
With virtually all hospital construction overdue and over-budget, the chair of the House VA committee wants two top heads to roll, the directors of acquisition and of Construction and Facilities Management, reports The Hill.
Israeli Prime Minister Benjamin Netanyahu's big re-election win this week may have hinged on renunciation of his previous support for a Palestinian state, reports Politico. The two state solution is still favored by a litany of US peace negotiating officials.
Bloomberg reports, Raytheon Co. is considering buying Websense Inc., a network-security company that makes software to block websites and allows inspection of network traffic and e-mail filtering. Websence went up for sale at $1 billion last week. Raytheon jumped as much as 4.2 percent in New York trading as speculation of their intent surfaced.
Yahoo lays off 200 to 300 more people as it shuts down operations in China, reports Business Insider.
The Defense Advanced Research Projects Agency  (DARPA) is seeking a airborne wireless to give forces in the field connectivity about 500 times faster than the military's current wireless connections, reports Defense Systems.
Falling space budgets are producing good results, because it is forcing agencies to think in new ways, said Dave Madden, executive director of the Air Force's Space and Missile Systems Center, reports Breaking Defense. But Mr. Madden also said further budget cuts could bode poorly for the  space community, which would begin losing capabilities.
Northrop Grumman wins a $59.6 million contract for the E-2D Advanced Hawkeye program to be completed in March 2016. The fund are from the Navy 2015 aircraft procurement funds, reports SIGNAL.