Full Fiscal 2014 DoD Funding Possible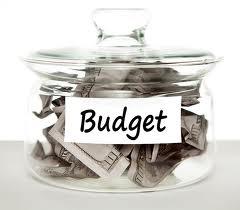 Morning Coffee is a robust blend of links to news around the internet concerning the Naval Air Station Patuxent River economic community. The opinions expressed here do not necessarily reflect those of the Leader's owners or staff.

A full fiscal 2014 Pentagon spending bill will be included in a compromise measure that must pass in Congress before next Tuesday night to avert another government shutdown, reports Defense News. Recent DoD budget victories include the Ryan-Murray deal and its associated sequestration relief, the passage of a 2014 defense policy bill, and now a possible full fiscal spending bill.
The U.S. Marines already beat Amazon to the delivery drone punch by using Lockheed Martin/Kaman Aerospace K-MAX unmanned cargo helicopters to move freight in southern Afghanistan, reports Wired. The 2.5-ton K-MAX choppers have flown 1,300 missions during the past 18 months and can carry up to 7,000 pounds of cargo up to 250 miles.
The US military should place even more emphasis on unmanned aircraft technologies as opposed to a long term commitment to the Lockheed Martin F-35 Joint Strike Fighter fighter program, according to an analysis by the Motley Fool. Each $159 million F-35 will have a lifetime cost, including steep maintenance charges, of at least $600 million compared to an MQ-1 Predator drone's $5 million purchase price and far cheaper associated costs. The lifetime cost of deploying the planned total of 2,443 F-35's could provide 290,000 Predator drones to the Pentagon.
The Department of Defense formalized on Monday its definition of "marriage" and "spouse" to include legally married same-sex couples, reports Government Executive. This action follows an interim rule to update its identification card policy and will allow the Pentagon to provide federal benefits to the same-sex spouses of all its military members and civilian employees.
Daily Finance takes a detailed look at the financial futures of Lockheed Martin and Boeing for 2014. After great stock market performances in 2013 for both companies, possible US budget cuts in 2014 may place negative pressure on revenues. The potential upcoming defense cuts may affect Lockheed more than Boeing because it relies more on US government funding.
A previously undisclosed Navy internal review concludes that the service failed to meet safety requirements for fighter jets, rotorcraft, cargo planes and other aircraft, reports Inside Defense. The lapses may have contributed to accidents that killed service members and destroyed hardware worth $300 million. Naval aircraft in the report include F/A-18E/F Super Hornets, MV-22 Ospreys and F-35 Joint Strike Fighters, none of which had all four required safety systems.
In reaction to growing tensions with China, Japan has approved increased defense spending that could include the purchase of 3 Northrop Grumman Global Hawk drones, reports the Motley Fool. The unmanned aircraft would boost Japan's intelligence, surveillance, and reconnaissance functions to counter future Chinese nuclear submarines which will be capable of launching ballistic missiles. Japan is also slated to purchase Lockheed Martin F-35A's and upgrade its Airborne Warning and Control System, which benefits Boeing.
Tricare has launched a prescription cost calculator that allows "Tricare for Life" beneficiaries to determine how much money they'll save by filling prescriptions at military pharmacies or by mail instead of using retail pharmacies, according to the Military Times. Beginning Feb. 14, Medicare-eligible retirees must fill long-term maintenance medication prescriptions by mail or use a military pharmacy.
BAE Systems, Inc. named Jerry DeMuro president and CEO Tuesday, replacing the retiring Linda Hudson, reports Washington Technology. DeMuro is the former head of General Dynamics Information Systems and Technology group.