Elections Board Will Lead Accuracy Demo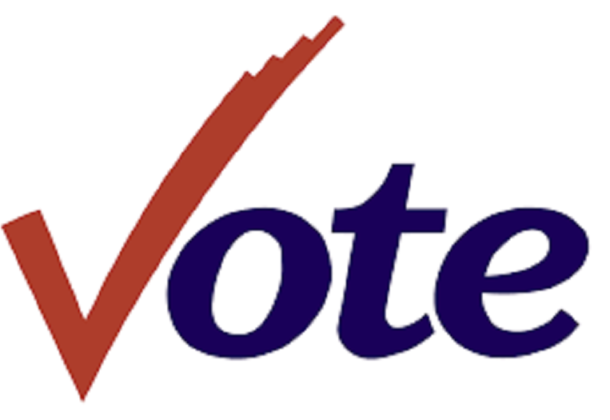 The St. Mary's County Board of Elections will conduct a Public Logic and Accuracy Demonstration on the DS200 Ballot Scanner and the Express Vote voting units at 10 am Friday, Oct. 7, 2016.
The testing will take place at the Election Warehouse in the old Carver Elementary School at 47382 Lincoln Ave. in Lexington Park, MD 20653.
If you have any questions, call Wendy Adkins at 301-475-7844, ext. 1613.
The deadline to register to vote in the Tuesday, Nov. 8, presidential election is 9 pm Tuesday, Oct. 18.
Early voting will take place from 8 am to 8 pm Thursday, Oct. 27, to Thursday, Nov. 3,  including Saturday and Sunday, at the Hollywood Firehouse Carnival Bingo Building on Route 235 in Hollywood. Call 301 475-7844, ext. 1100 for more informtion
Who can vote early?
Any person that is eligible to register to vote can vote.
Registered voters have always been able to vote during early voting, but now individuals who are eligible but not yet registered can register and vote.
To register and vote during early voting, go to an early voting center in the county where you live and bring a document that proves where you live. This document can be your MVA-issued license, ID card, or change of address card, or your paycheck, bank statement, utility bill, or other government document with your name and new address. You will be able to register to vote and vote.
How to get an absentee ballot
An absentee ballot application form can be obtained by contacting the Board of Elections office at 301-475-7844, ext. 1100 or ext. 1614, or by emailing 
[email protected]
or the State Board of Elections at 1-800-222 VOTE or you can download an application by clicking the link below.
Click here to download a Maryland absentee application.
For the 2016 Presidential General, your request for an absentee ballot application must be received (not just mailed) by the deadline: Nov. 1, 2016, via mail or fax. Nov. 4, 2016, via Internet. After these dates, you must come in the elections office to do a late absentee or vote early.
Deadline for receipt of absentee ballots
Any absentee ballot, whether mailed or hand delivered, is timely if it reaches the election office by 8 pm on Election Day. An absentee ballot may not be faxed. Any ballot received by mail is timely if it arrives by 4 pm on the Wednesday after Election Day, and if the US Postal Service has affixed a postmark on the envelope verifying that the ballot was mailed before Election Day. If the postmark is illegible, the voter's affidavit on the ballot envelope, indicating that the ballot was completed and mailed before Election Day, is sufficient.
Lexington Park news is SPONSORED BY