Defense Cuts Could Cost Navy New Aircraft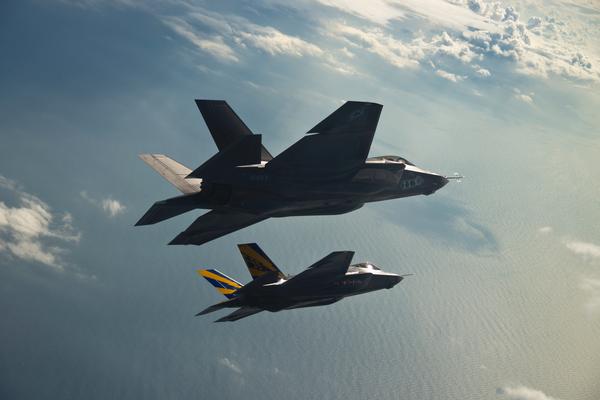 Morning Coffee is a robust blend of links to news around the Internet concerning the Pax River economic community. The opinions expressed here do not necessarily reflect those of the Leader's owners or staff.
Defense News reports that the Poseidon, Super Hornet and Joint Strike Fighter programs would all lose aircraft under sequestration, according to a House report, and sees the Pentagon planning to defend major weapons systems. Aviation Week examines sequestration as a political football. The Hill sees sequestration cuts to defense being $5 billion bigger than previously reported. Time graphs out the options facing military budget planners. Washington Technology says sequestration is a drag on the defense market sector. Bell predicts "devastation" if sequestration is unchecked, according to the Fort Worth Star Telegram.
Romney speech in swing state Virginia pledges a Navy buildup, according to DoD Buzz. CNN fact-checks Romney's assertions about the Navy. Time says Romney is hyping small threats.
NAWCAD reminds employees of their election activity restrictions under the Hatch Act.
Lockheed gets an Office of Naval Research contract to demonstrate its Open-Architecture Planning and Trajectory Intelligence for Managing Unmanned Systems (OPTIMUS) for improving unmanned aircraft autonomy on the KMAX, according to Defense Update. Meanwhile, DARPA wraps up its autonomous refueling tests, according to FlightGlobal.
CNO Greenert's speech reflects the Navy's belief that it is now its turn to shine in the Pacific, according to AOL Defense. DoD Buzz says the Navy is riding high on the Pentagon's strategic shift.
Wired reports that the Navy's next carrier will only cost "a measly $11.4 billion."
Lockheed Martin's reorganization of its electronics unit will cost 200 jobs, CBS News reports. Meanwhile, the company gets $28.6 million more to  acquire long lead-time parts, material and components "required to protect the delivery schedule of four Low Rate Initial Production Lot VII F-35 Lightning II Joint Strike Fighter Conventional Takeoff and Landing aircraft for the Government of Italy.