CSM Participates in Day of Caring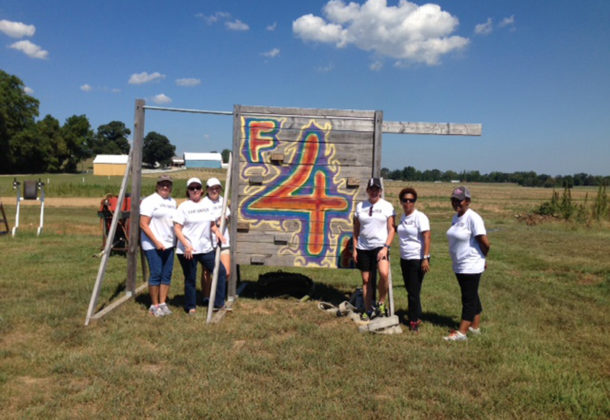 College of Southern Maryland employees volunteered through the United Way Day of Caring with Farming 4 Hunger in Benedict. From left are Benita Sneade, left, Sally Cribbs (friend of CSM), Patty Zych, Shelby Potts, Erika Wimbush-Furr, and Dominique Footes.
Employees from the College of Southern Maryland headed to Farming 4 Hunger in Benedict, Maryland, recently to take part in the annual United Way Day of Caring.
The employees picked tomatoes and then packed them into boxes, which were then taken by trucks to churches and food pantries throughout Southern Maryland.
"We also learned about the program that Farming 4 Hunger has with the Department of Corrections and heard from two men about their struggles in the outside world and how the farm has helped them," said Shelby Potts, CSM assistant director of admissions and recruitment. "It was very touching and a wonderful experience."
Day of Caring is a special event hosted by the United Way, designed to bring together the staff members of local businesses to volunteer at agencies that are partners and members of the United Way. The volunteers are able to spend a day engaging in helpful volunteer projects to see, first-hand, how United Way dollars are working to meet the needs of the community. Volunteers might do anything from raking leaves, doing yard work, painting, hanging drywall, clerical office chores, or just about anything else that is needed by the local partner agencies.
Farming 4 Hunger is a non-profit organization founded by Bernie Fowler after he saw people he knew at food pantries, getting food to feed their families. Since then, he has found ways to offer food from his farm to food pantries all over Southern Maryland, as well as a number of other ways to serve.
For more about the College of Southern Maryland, visit their Leader member page.