Congress Is Heading Over the Fiscal Cliff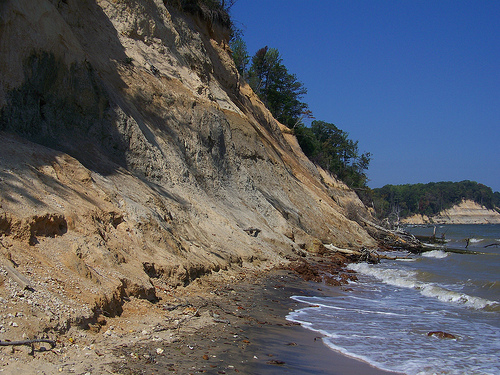 Morning Coffee is a robust blend of links to news around the Internet concerning the Naval Air Station Patuxent River economic community. The opinions expressed here do not necessarily reflect those of the Leader's owners or staff.
GOP Senators reject Democratic plan to delay sequestration with new taxes, Defense News reports. The Washington Post says sequestration seems "all but certain." The Defense Department releases a memo describing the likely effects of automatic defense cuts. AOL Defense says America's superpower just went over the fiscal cliff. DoD Buzz says contractors are left guessing what happens next.
The Navy is studying recent unmanned aircraft crashes (paywall) to learn lessons, Navy Times reports.
The Pentagon is looking to fix security flaws in drone control software, Wired reports.
NAVAIR releases end-of-the-year contract blowout: Lockheed gets $3.6 billion more for F-35 Lightning II low rate initial production Lot 6, including the procurement of six short take-off vertical landing aircraft for the Marine Corps and seven Carrier Variant aircraft for the Navy; Lockheed also gets $753 million to provide non-recurring sustainment and logistics support for Lot 6; Lockheed also gets $374 million for spare parts for Lots 6 and 7; Lockheed also gets $48 million to perform engineering, programmatic, and logistics tasks supporting investigations or studies to determine the feasibility, practicality, desirability, or supportability of various F-35 Lightning II air systems; Lockheed also gets $17.1 million more undefinitized modification to the previously awarded F-35 Lightning II low rate initial production Lot 5; Bell-Boeing gets $1.4 billion more for 17 fiscal 2013 MV-22 Tiltrotor aircraft for the Marine Corps and four fiscal 2013 CV-22 Tiltrotor aircraft for the Air Force; Boeing gets a $81.7 million order for integrated logistics support and sustaining engineering services for the F/A-18 A-D, F/A-18 E/F, and EA-18 G aircraft; General Electric gets $67 million more for the procurement of 18 lot 17 F414-GE-400 install engines and 24 devices for the EA-18G aircraft; Northrop Grumman gets a $34.2 million order for obsolescent component redesign for the mission computer and displays, integrated navigation and control display system, and network file system systems in support of the E-2D Advanced Hawkeye aircraft; Sikorsky gets $23 million more for organizational, selected intermediate, and limited depot-level maintenance for aircraft operated by adversary squadrons; L-3 Communications gets $16.9 million more for the manufacture, test, delivery and support of the Common Data Link Hawklink system, including 31 AN/ARQ-59 radio terminal sets for the MH-60R aircraft; and Northrup Grumman gets $7.1 million more to procure 40 sensors, 20 upgrade processors and associated technical data in support of the advanced threat missile warning system, a subsystem of the large aircraft infrared countermeasures system.