Congratulations Seniors! Now Comes the Hard Part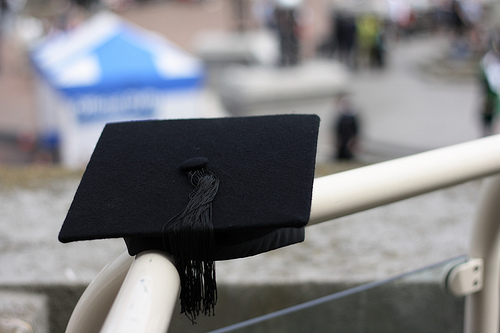 Posted by Jim Morton
GTMR, Inc.
Pax Leader
Graduates, as you settle in to your summer plans and reflect on your latest accomplishment, graduating High School, take this time to enjoy the fruits of your hard work and now you should be refocusing on your next adventure.
Whether you are entering the work force or getting ready for college, you are now looked upon as an adult. Some are ready for this responsibility and some are not!
Those going right to work will learn that you are expected to work for your salary, nothing will be given to you.
For those going to college, your professors will expect that your work will be turned in on time. They will not give you extra time or hold your hand to make sure you are going to get it done on time. It is up to you!
As you leave the safe confines of High School and enter into a very uncertain world of high unemployment, find what you can and make the best of your situation. Depend on yourself and those around you to network and get those jobs that you want to do.
You are now starting at the bottom and will have to work your way back to the top, just like you did throughout your school career!
I know the teachers in St Mary's have given you the tools to get out there and tackle the world.  Like the Nike slogan goes "Just Do It!"  Good Luck!