Comfort Inn Celebrates Exceptional First Year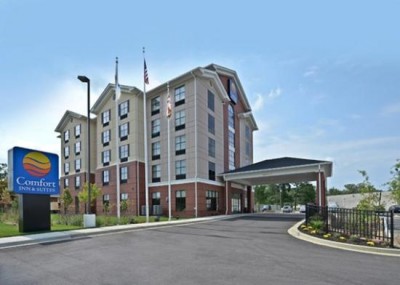 Posted by
Comfort Inn & Suites
Bay Leader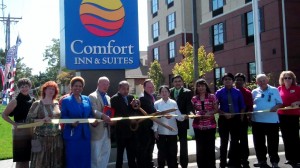 Patuxent River Comfort Inn & Suites is celebrating it's one year anniversary this month and they have had a busy year indeed.
Shortly after opening, Comfort Inn received exceptional ratings in their inspection from their franchise, CHOICE Hotels. But, the hotel is more proud of the reviews from its customers, which continue to be overwhelmingly positive on TripAdvsior.com.
In addition to the day to day bustle of offering what guests describe as "abundant kindness", a "home away from home" and "excellente" service, Comfort Inn & Suites has been busy supporting and getting involved with the local community.
This  year the young hotel has participated in the Pride in the Park Parade, The St. Mary's County Chamber of Commerce Business Showcase, Toys for Tots, and even stepped up to chair the Lexington Park Business and Community Association's (LPBCA) annual holiday display contest.
The staff at Comfort Inn & Suites is looking forward to many more fun and friendly years of service to the Lexington Park/Patuxent River community.