Checklist for Your Moving Day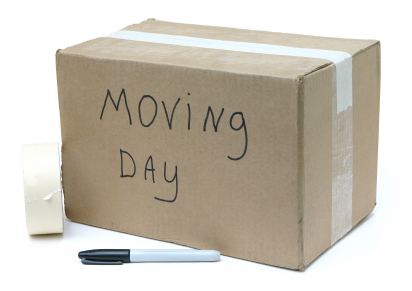 Posted by
Barbara Raley
Leading Edge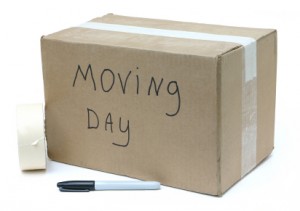 After the weeks of searching and the tribulations of qualifying and finally settling on your new home, it's time for an even bigger job: Moving.
There are some real professionals around Southern Maryland who have faced military moves their entire working careers. Here is the checklist I've corralled listening to their suggestions over the course of my career.
Although the timeline presented here might be a luxury you don't have, I consider a two-month window as optimal.
I also strongly suggest you secure a simple floor plan of your new home. This can prove invaluable in deciding what you want to move, and what you don't. It can also guide you and your movers as to where your possessions are to be placed.
Two Months Out
Set-up a file or notebook of all moving-related paperwork
Obtain moving company estimates
Get rid of what you don't want
Inventory your possessions
Search for physicians and other family services near your new home. There are many excellent reference sources in communities. Your Real Estate Agent can help you locate these in  your new community.
Follow-up with transfer of school and family medical records
Six Weeks Out
Rent storage if needed
Contract with mover
Notify homeowner's insurance regarding transit coverage
Contact all insurance providers (auto, medical, life, etc.)  to transfer coverage to new address
One Month Out
Accumulate important financial and family records and documents into a file or notebook to remain with you. Keep a copy of the inventory you have created here as well.
Submit change of address notifications:

Post office
Financial institutions
Credit card
Insurance and financial advisors
Postal subscriptions

Transfer utilities.  Notify your current utilities when to transfer or discontinue service from your old home. Establish service with new utilities.
The availability and operations of utilities vary greatly. Your Real Estate Agent can provide you with a list of the utility companies serving your new home.

Electric
Heating oil
Natural gas
Cable services (television, telephone, Internet)
 Telephone (Internet)
Trash collection
Water
Sewer

Notify Motor Vehicle Administration of your new address
Apartment dwellers arrange for return of security deposit.
Cancel/transfer home services (grass cutting, cleaning)
Two Weeks Out
Reserve elevator if exiting a high-rise building.
Close/transfer bank accounts to new address and/or new bank.
Conclude travel plans including child care arrangements
Finalize pet moving arrangements
Review arrangements with moving company
One Week Out
Pack those items that must remain with you, including your files/notebooks of moving details and of important family papers; medications; any other traveling needs
Three Days Before
Make your final arrangements with any dangling end. And then allow that it is for a few days out of your hands and enjoy all that your moving day promises in your new home.