Chaptico Classic Race Coming Next Month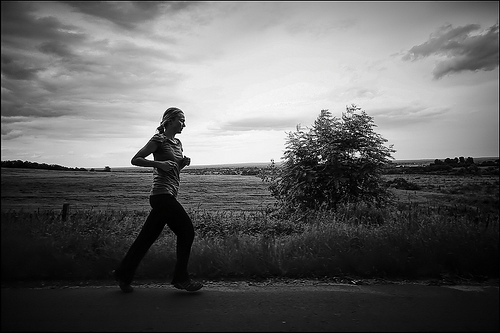 The Olympics will soon over, but your chance at running fame doesn't have to end with London. The 27th Annual Chaptico Classic, the region's longest-lived running event, will take place on Saturday, August 25. The starting gun for the 10K or 5K T.A.C. certified courses will sound at 8 a.m. Those living life at a slower pace can join the fun by meandering along a scenic, three-mile walk.
Prizes will be awarded to the top male and female runners as well as the top racers in several age categories for each event. Healthy snacks, T-shirts, and other goodies to take home will be available to all participants.
Whether you're running to immortality or walking for wellness, pre-register by visiting www.active.com, contacting 301-475-2886 or [email protected], or signing up beginning at 7:00 a.m. on the day of the race. Your $30 donation ($35 on race day) will benefit Three Oaks Shelter, St. Mary's Caring Soup Kitchen; Southern Maryland Community Network, and the Mary Lou Gough Food Pantry. These non-profit agencies have a long tradition of responsiveness to community needs.
Registration and race start will be at Christ Episcopal Church Parish Hall, located at 37497 Zach Fowler Road, 1/4 mile south of the intersection of Routes 234/238 (Maddox Road) in Chaptico.
Source: Chaptico Classic