Cangelosi Eyes Certified Tutor Trainer Status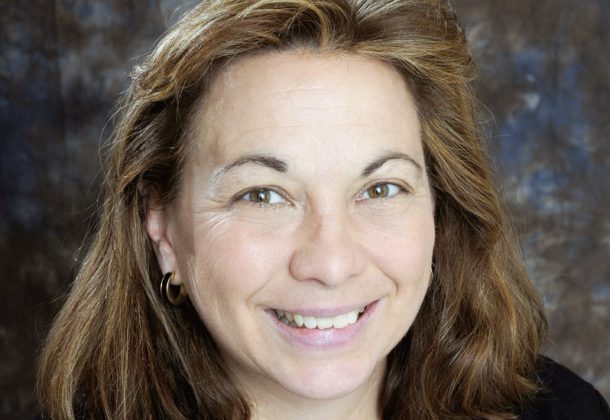 With the help of a professional development award, Laurie Cangelosi of the College of Southern Maryland's Student Success Center hopes to become a nationally certified tutor trainer and put the college on course for its own nationally certified tutor program.
Ms. Cangelosi, a lead program coordinator at CSM, was selected to receive a Maurice Erly Professional Development Award from the Educational Systems Federal Credit Union this year.
"I am so thankful for this opportunity to train and certify as a tutor trainer so I can develop a nationally certified tutor program at CSM," said Ms. Cangelosi who has worked at the Student Success Center on the La Plata Campus for more than three years.
Two years ago, the credentialing plan for tutors at CSM faltered when the tutor trainer left the college unexpectedly. "Laurie researched the most inexpensive and efficient path to obtain tutor training and credentialing by training to be our own tutor trainer through the National Tutoring Association," said Ronda Jacobs, director of the CSM Student Success Center in La Plata.
In her application for the award, Ms. Cangelosi laid out a plan to obtain national certification status for CSM.
"The first step is for me to take seven webinars through the National Tutoring Association to become a nationally certified tutor trainer. Then, I will use my training and certification through the NTA to train and certify our 45 peer-student tutors across four campuses at the College of Southern Maryland – La Plata, Prince Frederick, Waldorf and Leonardtown. The last step, after the tutors are trained and certified, is to apply for national tutoring certification for CSM."
She said that taking additional webinars also will nationally certify her as an academic coach trainer which will provide tutors more resources and skills to treat students "holistically rather than prescriptively."
Ms. Cangelosi said the award will positively impact the college as well as thousands of CSM students.
"The award allows me to move forward toward our goal of providing training and certification for our tutors that will not only benefit the current students at CSM, but also the tutors as they transition to four-year universities," she said. "The benefit of this training and certification is three-fold. First, the College of Southern Maryland will have a nationally certified tutoring program. Secondly, our more than 10,000 students will have tutoring experiences with highly trained and certified tutors. Finally, having national tutor certification will help these peer-student tutors obtain jobs in tutoring while they work toward the next goal in their education."
Ms. Jacobs has every confidence in Ms. Cangelosi. "Laurie is the absolute person to make this project happen. She is able to produce outstanding results in the most difficult situations," Ms. Jacobs said.
Cangelosi also said she worked with her peer student success coordinators Laura M. Robins and Beverly Russell to compile a Student Success Guide that was distributed to more than 500 students during a Kickoff to College event held at three campuses. For this work, Ms. Cangelosi was presented with the CSM 2015 Innovation Monograph Submission of the Year Award. The guide is currently being used in the Student Success Centers on all campuses.
Kickoff to College events give new and transfer students an opportunity to learn about CSM, meet faculty and other students, and discover the services and resources available at the college.
Tutoring at CSM is offered in a variety of subjects including English, math, and biology. In addition to face-to-face tutoring, online tutoring services in the areas of math, writing, English as a Second Language, accounting, economics, and chemistry are available.
Click here for on-campus tutoring schedules and additional information.
The professional development awards from the Educational Systems Federal Credit Union are given in honor of Maurice Erly, who retired from the Prince George's County Board of Education after 38 years of service, with more than 25 of those years spent as the coordinating supervisor of staff development. The awards are given to educators who have made a difference by positively impacting student success and who aspire to further their own development.
For more about the College of Southern Maryland, visit their Leader member page.