Bio-fuel Lifts Osprey, But DoD Audit Still a Sinker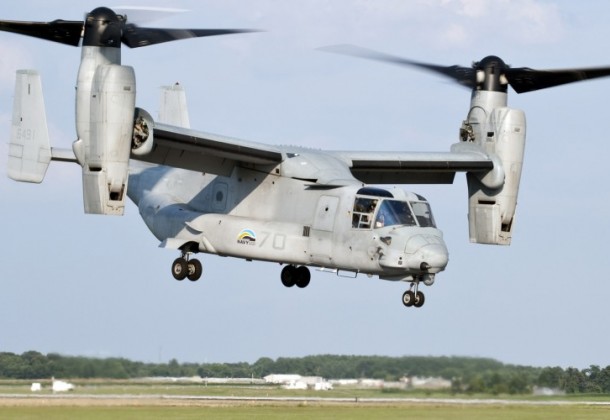 Morning Coffee is a robust blend of links to news around the internet concerning the Naval Air Station Patuxent River economic community. The opinions expressed here do not necessarily reflect those o

f the Leader's owners or staff.
A strain of yeast turns waste to fuel and powered an Osprey lift-off from NAS:Patuxent River, reports Daily Fusion.
DoD still the only major federal agency not audit-ready according to GAO, reports FCW.
Late Tuesday night the Senate Foreign Relations Committee crafted a resolution limiting President Barack Obama to 90 days of military action in Syria, reports Defense News. President Barack Obama had spent the day meeting with congressional leaders and Secretary of Defense Chuck Hagel joined Secretary of State John F. Kerry and Army Gen. Martin E. Dempsey, chairman of the Joint Chiefs of Staff, in making the administration's case, reports Defense.gov.
Point Magu builds for BAMS, reports Avionics Intelligence.
Lemoore and El Centro still vying for designation as JSF home base, elements under consideration sound familiar as reported by Imperial Valley Press, "airfields and airspace, noise, water resources, safety, infrastructure and utilizes."
UK's history of reversals on the F-35C versus 35B is causing waves again, reports Bloomberg Business. Drones and JSF return as financial topics in Australian politics, reports The Sidney Morning Herald.
The Washington Post reports that federal budget cuts are causing the drop in 's the townhotel and airline market.
The governor of Louisiana supports moving cybersecurity capabilities from the center of the federal government, reports FCW.
"Zero option" ruled out of Afghanistan options by US commander, reports The Hill.