BECA Seeking Scholarships for 2020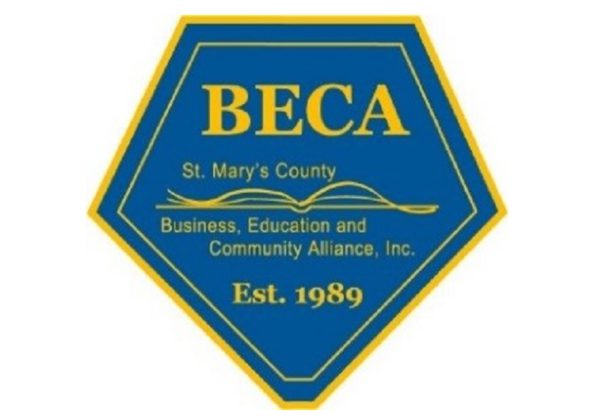 BECA is St. Mary's County Business, Education and Community Alliance. Founded in 1989, this local, tax-exempt 501(c)3 public charity supports students and schools in St. Mary's County. BECA offers scholarships each year to graduating high school seniors.
Earlier this year, 270 completed applications were received. From these, about 130 scholarships were awarded. These numbers steadily have grown each year, but there's an ongoing need to help fill the gap between applications and awards.
To help fill this gap BECA is seeking scholarships to add to the 2020 common application.
Additionally, BECA sponsors the Common Scholarship Application that includes more than 50 scholarships from local organizations and individuals. Many of these are small, one-time awards, e.g. $500-$1,000. The benefit to the scholarship providers is the broad reach and high number of submissions through the common application.
If you have a scholarship that you'd like to include, contact Bob Schaller or Mark Smith at smcbeca@gmail.com, 240-257-2322, or P.O. Box 153, Leonardtown MD 20650. New scholarships are being accepting through December 6, 2019. Particular areas of scholarship need include:
Teacher Education
Health Care
Cybersecurity and Software Development
Building and Technical Trades
Fine Arts and Performing Arts
Students with Economic and Social Hardships
If you are interested in supporting one of these areas (or another particular area), contact BECA. Scholarships can be started for as little as $500, and will definitely make a difference for a student wishing to pursue advanced education. You may name the scholarship as you wish. BECA can assist with creating the scholarship.
Your scholarship will be included in the 2020 Common Scholarship Application that will be posted at smcbeca.org by December 16, 2020. Completed applications will be due February 18, 2020. The 2020 Scholarship Fair is scheduled for Tuesday, January 21, 2020, from 4-6:30 pm at the Dr. James A. Forrest Career and Technology Center in Leonardtown.
As a scholarship provider, you will be invited to participate and inform students, parents, and guardians about your 2020 scholarship offer. Many other providers, along with local colleges and state delegation members will also have representatives there. There will be workshops on completing the common application and the financial aid process.