Assuring the Mission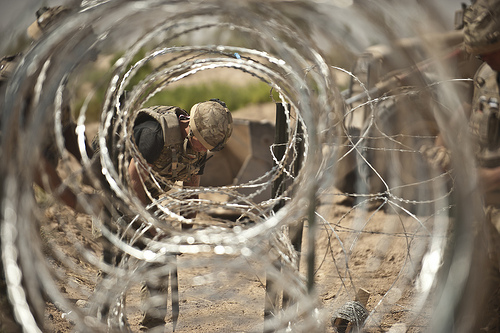 Resource Management Concepts, Inc.
Pax Leader
Mission assurance, like "cyber security" or "unmanned vehicles," is one of those buzzwords you hear around Washington these days as contractors angle themselves and their products to stay relevant (and funded) in today's environment of budget reductions.
Resource Management Concepts, Inc., since it began operations in 1990, has been engaged in Mission Assurance.
As Congress, the Pentagon, the Department of Homeland Security and other federal and state agencies wrangle over how to maintain staff and capabilities in their budget, they all agree that it remains critical to protect and strengthen Mission Assurance line items.
The "Mission Assurance" term gets applied to many products and services, since it includes systems engineering, risk management, quality control, and management processes which reach across the enterprise, supply base, business partners, and customer base of many programs.
However, mission assurance is a recently popular term for systems management methods that also fall under the term "best practices" that Resource Management Concepts, Inc. of Lexington Park, Maryland has been perfecting for more than two decades.
According to Rich Gast, President of RMC, the goal of mission assurance is not only to deter attacks and protect a client during an attack or disaster, but also to design and develop a resilient management system that helps mitigate major disruption of functions and provides for continuity of operations.
"How does that activity stand back up and continue the mission?" Gast said, asking the rhetorical question RMC keeps in mind while reviewing an agency's operations. "Our job is to determine and advise clients where their vulnerabilities are and to recommend measures which can be taken to manage the associated risks."
Mission assurance reviews support creation or revision of plans which provide for protection and resiliency in the continuation of an organization's critical business processes while protecting its employees, assets, services, and functions. On the macro level, this can mean protecting troops and critical assets from terrorist or cyber attacks. On the detailed level, this can mean developing and exercising contingency plans, choosing the proper access control barriers, assuring appropriate illumination and exercising good management practices.
RMC has conducted more than 400 vulnerability assessments since 1997 for various agencies, including the Navy, DHS and the Army National Guard and contributed to improving the risk management methodologies of the Defense Threat Reduction Agency immediately before and subsequent to the terrorist attacks of 11 September 2001. The vulnerability assessments and reviews provide for the inspection of, among other things, contingency plans, classified materials management, operations and physical security and information security. RMC's information technology division also reviews and supports agencies in the areas of information security, software development and computer network administration.
Just because a mission assurance review is performed does not guarantee that a client's personnel, assets and operations are safe. The prioritized recommendations from the review must be funded and implemented. Gast notes that one of the most difficult parts in helping agencies come up to speed on mission assurance is seeing their related Mission Assurance requirements go unfunded.
"Mission Assurance is a low visibility, high criticality job that goes unnoticed until something goes wrong in one's world, but your operations and systems continue to operate with limited, if any impact," Gast said. "That is the Mission Assurance benefit Resource Management Concept, Inc. provides its clients, and the RMC staff finds that success extremely satisfying!"