Analyst: Defense Contractor Earnings Outlook May Improve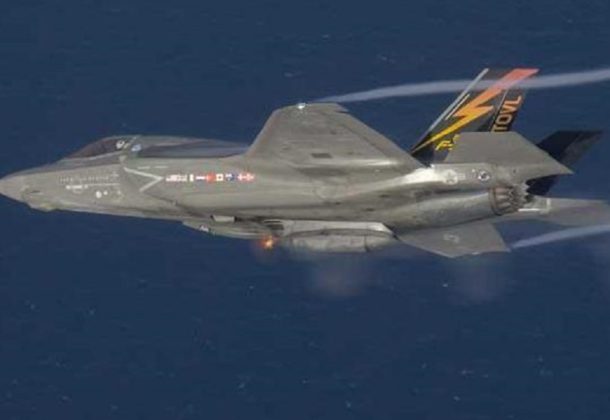 Morning Coffee is a robust blend of links to news around the Internet concerning the Naval Air Station Patuxent River

economic community. The opinions expressed here do not reflect opinions of the Leader's owners or staff.
A defense industry analyst said the outlook for defense contractor earnings may trend upward, assuming a House conference committee authorizes a defense budget closer to the Senate version with much higher defense spending than the White House has sought, reports CNBC. Richard Safran of Buckingham Research says the differences over the fiscal 2018 National Defense Authorization Act may be close to being finalized. Besides authorizing spending for everything from the F-35 jet fighter to warships, issues include a bill to create a new Space Corps.
President Donald Trump said Japan should have shot down the North Korean missiles that flew over the country before landing in the Pacific Ocean earlier this year, reports Japan Times, despite the difficulties and potential ramifications of doing so.
US and Japanese leaders are seeking to showcase a solid bilateral alliance, Nikkei Asian Review reports, as they confront increasing threats from a North Korea eager to drive a wedge between the two countries. President Trump's first stop of his Asian tour was a three-day visit to meet with Japan's Prime Minister Shinzo Abe.
A ground invasion of North Korea is the only way to locate and destroy, with complete certainty, all components of leader Kim Jong Un's nuclear weapons program, RADM Michael J. Dumont said on behalf of the Defense Department, reports Military Times.
The Trump administration has agreed to consider a long-standing request by the United Arab Emirates to enter into preliminary talks on future purchase of F-35 Joint Strike Fighters. "It's not a 'yes' yet, but I'm pretty sure it's going to happen once the dust settles," a former Pentagon official told Defense News.
Italy's F-35 Lightning II final assembly facility has delivered eight F-35As. Lockheed Martin said four currently reside at Luke Air Force Base in Arizona for international pilot training, while the other half are at an air base on the Adriatic coast, rports Rotary and Wing International.
Turkey's military, procurement, and industry officials are stepping up efforts to boost new drone programs,  reports Defense News. These drones will be used by the Turkish military for anti-terrorism operations in the country's predominantly Kurdish southeast where fighting between the government and Kurdish insurgency has claimed more than 40,000 lives since 1984.
TheBayNet.com takes
a look at the career of Jack Lynch
, former technical director at the Patuxent River Naval Air Test Center. Mr. Lynch arrived at Pax in 1955 when he took an engineering job. "Over the following years it is fair to say that Lynch was largely responsible for, and one of the key enablers of, the sweeping changes that were to come to Pax River, both inside and outside the gate," the article states. "His impact on this community was dramatic."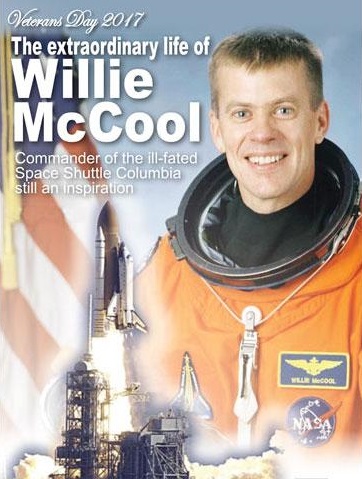 Leading up to Veterans Day, a Star and Stripes article featured Willie McCool, commander of the ill-fated Space Shuttle Columbia. McCool was a member of the US Naval Test Pilot School Class 101 at NAS Pax River. He was awarded best thesis in his test pilot class. His next assignment was as a test pilot on the EA-6B and TA-4J airframes at Pax.
Sgt. Bowe Bergdahl will receive a dishonorable discharge from the Army and have his rank reduced to private after pleading guilty to desertion and misbehavior before the enemy after leaving his post in Afghanistan in 2009, reports Army Times. Mr. Bergdahl will not serve any time in prison.
Contracts:
Millennium Engineering and Integration Co., Arlington, Virginia, has been awarded a $90,853,338 cost-plus-fixed-fee contract for research and development of system and component technologies utilizing modeling simulation software and analysis for advanced technology concepts. Bids were solicited via the Internet with 10 received. Work locations and funding will be determined with each order, with an estimated completion date of Nov. 6, 2022. US Army Contracting Command, Redstone Arsenal, Alabama, is the contracting activity (W31P4Q-18-D-0003).
Harkins Builders Inc., Columbia, Maryland, has been awarded a $9,603,792 firm-fixed-price contract to construct a new canine facility. Bids were solicited via the Internet with 10 received. Work will be performed in Laurel, Maryland, with an estimated completion date of Dec. 11, 2018. Fiscal 2018 Department of Homeland Security civil works appropriations funds in the amount of $9,603,792 were obligated at the time of the award. US Army Corps of Engineers, Baltimore, Maryland, is the contracting activity (W912DR-18-C-0003).