Vintage Source Welcomes Fall With Weekend Sale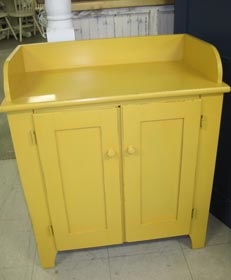 Posted by Vintage Source
Choose Local
It is already the third weekend in September and this month at The Vintage Source, we have incredible farm tables, several chair sets, shutters, the coolest iron sideboard, and really beautiful pieces done in blues, yellows, greens and warm wood tones.
Oh, and it's SALE time! During the September weekend all the leftover inventory is marked down 10-50%. It's a great opportunity to scoop up some vintage deals! Go online to see our pictures of the newest arrivals.
On Saturday only, Guazzo's Catering will be at the store serving up an awesome menu:
Mozzarella, tomato, fresh basil, balsamic vinaigrette salad
Tricolored Tortilla Chips with Chef Gene salsa
Half Smokes and beef hotdogs off the hot dog cart
The Compton, Maryland store, about 50 miles south of Washington D.C. and the regional outlet for a funky eclectic mix of architectural finds, antiques and vintage furnishings for your home opens at 8 a.m. September 15 and 16th.