Wildewood Group Offers Rates, Space & Expertise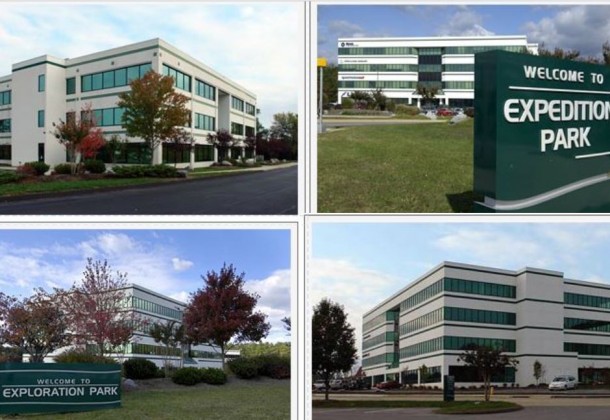 Posted by
Wildewood Group
Pax II
With negotiable rates and secure space, Wildewood Group offers a wide variety of office, retail and warehouse space stretching from the newly opened University of Maryland Unmanned Automated Systems test site at the St. Mary's County airport down to Gate I of the Naval Air Station: Patuxent River.
Where NAVAIR, headquartered at NAS:Pax, pumps $38 billion through the national economy, the unmanned aerial systems are projected to become a  $90 billion industry in the next decade. Already companies are following the opening of the test site in Southern Maryland and setting up shop.
The new UAS test site that opened last week is less than a mile from Wildewood Group's headquarters at 44401 Smoke Hill Dr. California, MD 20619.
No more than five miles farther down the road, The Wildewood Group owns and manages space in portions of Exploration Office Park and across the street at Expedition Office Park.
The Expedition campus is next door to the primary access to NAS:Pax River, location of the headquarters of the Naval Air Systems Command. Known as NAVAIR, this command develops, acquires, and supports naval aeronautical and related technology systems.

A variety of space is available at the four-story Expedition Office Park on Three Notch Road, neighbor to the Naval Air Station and also neighbor to the new Patuxent River Naval Air Museum. Expedition shares its campus with The Tides, affordable gourmet dining for lunch, dinner and private parties.
Wildewood Group has developed, leased and managed more than 1.5 million square feet of office, retail and warehouse space throughout Southern Maryland. The firm's expertise was honed by the requirements of the secure, government contracting industry that serves the missions operating out of  NAS:Patuxent River and elsewhere in the world.
And with the anticipation that the brain-trust drawn to the Pax River region will feed the newly seeded Unmanned Automated Systems industry five miles down the road, the Wildewood Group's expertise provides workable and pragmatic space and location solutions to the new firms expected to grow out of the UAS test site.
Wildewood Group has the variety of space and right combination of Southern Maryland knowledge and industry knowledge to provide the most advantageous location and best position for your business to grow in Southern Maryland.
For more than 30 years Wildewood Group, which is comprised of second-generation-owned building and management firms, have acquired the expertise needed by government contractors associated with the missions carried out at the Pax River base, and with the affiliated government work that has grown out of the expertise Pax River workers and contractors have brought to the region.

To let their expertise begin to work for you contact the Wildewood Group at PO Box 750, California, MD 20619; by phone: (301) 863-6655 or via their website.