Unmanned Strike Drone Begins Testing on USS Truman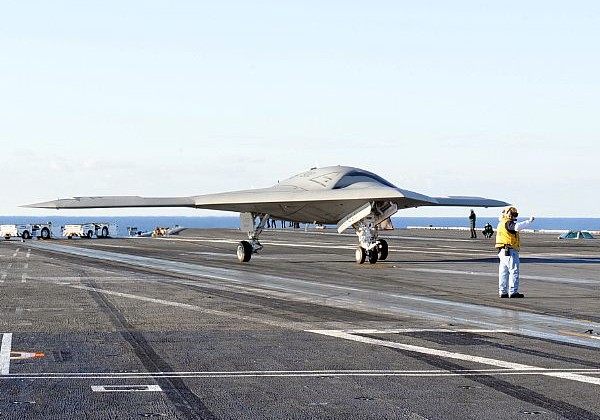 Morning Coffee is a robust blend of links to news around the Internet concerning the Naval Air Station Patuxent River economic community. The opinions expressed here do not necessarily reflect those of the Leader's owners or staff.
The Navy begins ship testing the X-47B aboard the USS Truman, FlightGlobal reports. Defense Tech has photos and and video.
AOL Defense profiles former GOP Sen. Chuck Hagel, who is rumored to be on the short list for Obama's next defense secretary.
FCW questions whether DoD should raise its small business set-aside contracts goal to 25 percent when it can't even reach its 23 percent goal.
Government Executive says federal workers have it good compared to the private sector and asks why Congress shouldn't push the Pentagon off the fiscal cliff. The Hill reports that 11 liberal Democrats and 11 fiscally conservative Republicans in the House are calling for defense reductions.
The Pentagon's former head of strategic communications takes a hard look at the concept in Foreign Policy.
Bell-Boeing gets $26.5 million more from NAVAIR for on-site test management, flight test engineering, design engineering, and related efforts to support MV-22 flight and ground testing.
Defense Update takes a look at the next generation of smart munitions.
U.S. intelligence agencies say American hyperpower is starting to ebb, CNN reports.