Triton Sensor Matures; Internet Reaches the Moon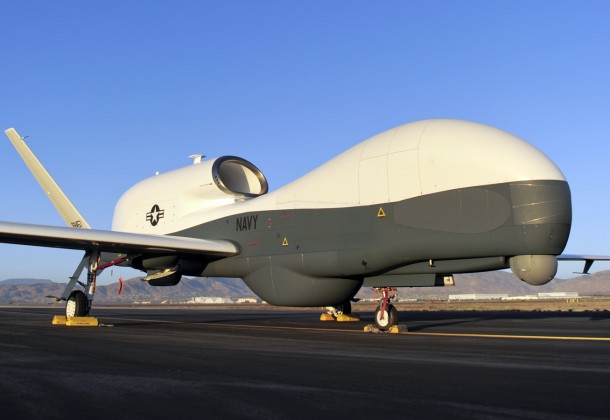 Morning Coffee is a robust blend of links to news around the internet concerning the Naval Air Station Patuxent River economic community. The opinions expressed here do not necessarily reflect those of the Leader's owners or staff.

Successful testing is moving the Triton's primary maritime surveillance sensor closer to installation of the 360-degree radar in the unmanned aircraft, says Space Daily.
The fastest internet is on the moon, coming from NASA lasers, reports Wired.
The Navy is making big strides converting to virtualized computing and reducing computing costs, reports Defense One, but warns more software should be open sourced to keep costs low.
Two years in court, the CIA still can't advance a $600 million contract for cloud infrastructure for the intelligence community due to a protest by IBM, reports FCW.
FBI gives its top security post to Andrew McCabe who led intelligence questioning of terrorism suspects after the the CIA's controversial interrogation program ended, reports CNN Security Clearance.
The director of the NSA and his deputy are expected to depart in the coming months; one reported candidate for the top spot is Vice Admiral Michael Rogers, currently commander of the U.S. Navy's 10th Fleet and U.S. Fleet Cyber Command, reports Reuters.
The Center for Strategic and Budgetary Assessments sees continuing sequestration  becoming  a ceiling rather than a floor and if the caps remain in effect, the reports says DoD cannot carry out its submitted FY14 budget, says DEFCON Hill. Sequestration 2014 could axe at least a half-dozen F-35 fighters, including one of the Navy's, reports DEFCON Hill.
More automated manufacturing of the F-35 canopy might save $125 million, reports Azom.com.
Pratt & Whitney and the Pentagon reach a final price of $1.1 billion for 38 F-35 Joint Strike Fighter engines, reports Defense News.
Similar to Lockheed, despite slipping sales, Northrop Grumman posted strong 3Q earnings due to a "solid operating performance" and recovered pension costs in its government contracts, reports Defense Daily. Boeing reported a 12 percent increase in profits on the strength of its commercial aerospace business, says DEFCON Hill.
NAS:Pax River lost out on its biennial airshow with The Blue Angels sequestered through much of 2013. But the team returns to a full schedule in 2014, getting to Annapolis in May. The Navy Times has the full Blue Angels schedule.
Navy shipbuilding costs are one-third higher than budgeted, reports Defense Industry Daily.
Democrats line up to protect federal employee benefits responding to a budget plan by House Budget Committee Chairman Paul Ryan, R-Wis., reports Gov Exec.
Women of the US Senate in both parties were instrumental in working together to solve the government shutdown, supporting studies cited by Gov Exec showing women are better team players than men.
The Army has developed a restorative exoskeleton for damaged legs, to be available to civilians as well, reports Wired.