TPP to Present 2023 Defense Summit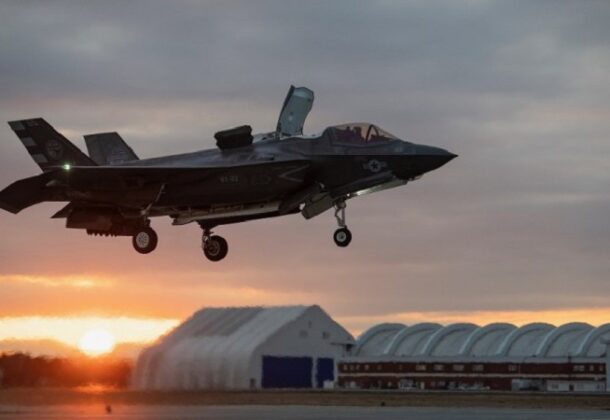 The Patuxent Partnership will present its 2023 Defense Summit on Naval Aviation and National Security on Wednesday, June 21, at the University System of Maryland at Southern Maryland.
The event will be held from 8am to 4:30pm. USMSM is at 44219 Airport Road in California, MD.
Sponsorship opportunities are available. Click here for information.
To date, Sustaining Sponsors are Boeing and Naval Systems Inc.; Contributing Sponsors are Indyne Inc. and SURVICE Engineering Company; Reception Sponsor is Lockheed Martin; and MIL Corporation is the 1st Coffee Break Sponsor.
The day's agenda, which is subject to change, follows:
7:15-8am — Check-in and coffee available
8-8:15am — Welcome & Overview of Summit — Bonnie M. Green, Executive Director, The Patuxent Partnership
8:15-8:30am — Welcome and Introduction of Keynote Speaker Rep. Steny H. Hoyer, Maryland's 5th Congressional District
8:30-9:15am — Keynote Speaker: TBA
9:15-9:45am — Coffee Break/Exhibits
9:45-11am — Panel: US Maritime Strategy and the South China Sea with moderator Dr. Steven Wills, Navalist, Center for Maritime Strategy, Navy League of the United States
Panelists TBA
11-11:45am — Injecting Innovation in the Fleet Faster
Speaker TBA
11:45am-1pm — Lunch / Networking / Exhibits
1-2pm — NAVAIR – Get Real, Get Better. Moderator VADM Carl Chebi, NAVAIR commander. Panelists Tom Rudowsky, Vice Commander, NAVAIR. Others to be announced.
2-2:45pm — Prototyping and Delivering to the Warfighter with Alex Lovett, Director for Prototypes and Experiments for the Deputy Chief Technology Officer for Mission Capabilities (DCTO(MC)) in the Office of the Under Secretary of Defense for Research and Engineering (OUSD(R&E))
2:45-3:15pm — Coffee & Dessert Break / Exhibits
3:15-4:15pm — Collaboration: NAWCAD and NSWC Dahlgren with Steve Cricchi, SES, Executive Director, NAWCAD, and Dale Sisson, SES, Technical Director, Naval Surface Warfare Center, Dahlgren Division (NSWCDD
4:15-4:30pm — Closing remarks
Cost is $75 for TPP members and $125 nonmembers. Federal civilian service and active-duty military – no cost ($15 with lunch). Registration includes continental breakfast, coffee breaks, lunch, and reception. Register here.
About The Patuxent Partnership
The Patuxent Partnership is a nonprofit member organization that fosters collaboration between government, industry, and academia to advance education through STEM-based initiatives; to advance technology through speaker programs, forums, and networking; to advance science and technology transfer through the exchange of ideas, information, and data related to technologies; and to increase workforce development through an array of initiatives.
To learn more about The Patuxent Partnership and its programs, visit its Leader member page.