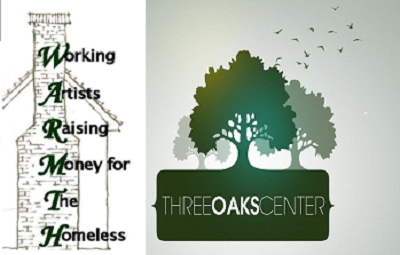 Artists work together to help those in need by donating to annual one-day-only art exhibit and silent auction to benefit Three Oaks Center.
Category Leader Features, Lex Park News · Tags 3 Oaks Center, Angela Wathen, Art, Art Exhibit, Barbara Wilson, Bernadette Garner, Beverly Jackson, Candy Cummings, Carol Wathen, Charlotte Allison, Clarence Schumaker, Elizabeth Cochrane, Ellen Robinson, Fran Stump, Helene Hautzenroder, Joseph Shepperd Rogers, Kathy O'Rourke, Katie Buckler, Kay D'Esposito, Lanny Lancaster, Larry Waldorf, Laura Howard, Lillie Himmelheber, Linda Epstein, local art, local artists, Mary Ada Candela, Mary Owens, Maryfrances Noll, Michael Guy Tomassoni, Mike Stump, Molly Hewitt, Nadine Chicoine, Nell Elder, oaks center, Patty Runco, Raymond Ewing, Rita White Holden, Ruth Collins, Sharon Weiner, Susie Mattingly, Thea Noll, Three Oaks Center, Tina Aterido, Ursula Sherree Wolfman, WARMTH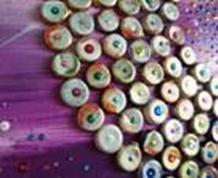 The public is invited Friday, Oct. 19 to the after-hours opening of GLITZ: art that sparkles! at Annmarie Garden.
Category Nonprofit News · Tags Ajean Ryan, Amy Honchell, Angela Cazel Jahn, Annmarie Sculpture Garden & Arts Center, annmarie-sculpture-garden-art-center, Beverly Jackson, Carol Philips, Cathrin Hoskinson, Daniel Knox, Donna Hardin, Genyfer Spark, Hannah Johns, James Dupree, Jamie Glaser, Jamie Glazer Candace Cummings, Jody Servon, John Schaffner, Kelly O'Brien, Linnea Tober, Luray Schaffner, Megan Richard, Melissa Armstrong, Mickey Kunkle, Nathaniel Lewis, Regina Valluzi, Roseanne Colvard, Samantha Fields, Sheryl Paulsen, Susan Zurbrigg, Tiffany Plante, Virginia Vogel, Wilma Wyss, Yingri Guan