Help Spread WARMTH Through the Community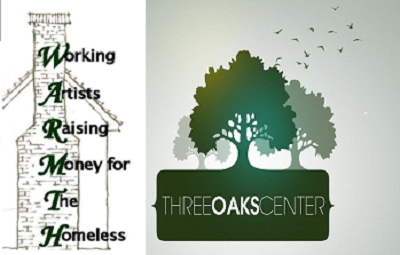 Posted by
Three Oaks Center
Community Builder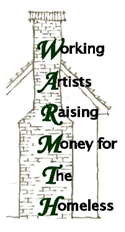 Imagine setting up an art gallery for over 30 artists and 1,000 pieces of art, from all over the world. Now imagine that the venue you're preparing is your own house. That daunting task is what Lanny and Jackie Lancaster undertake every year to help those in need in Southern Maryland.
For the past 8 years, the Lancasters have opened up their home as an art gallery and silent auction, co-chaired by Mary Owens.
Their home, The Camalier House, is located at 22635 Washington Street in Leonardtown, MD.
The event provides a place that local artists can showcase their talents while simultaneously helping community members in need of shelter. Artists from the area or who have connections to the area donate one piece to be sold in the silent auction. The theme this year is "All Things Bright and Beautiful"
"What I was shocked about was… all the talent that was hidden among my friends," said Jackie Lancaster.
The W.A.R.M.T.H. (Working Artists Raising Money for The Homeless) art exhibit benefits the Three Oaks Center, St. Mary's County's homeless program; 100% of the entrance fees (a $5 donation is requested) go directly to Three Oaks Center, as do 30% of the proceeds from art sales.
The work that Three Oaks does is vital to the community, which has on any given day 1,000 men, women and children who are homeless. According to Mrs. Lancaster, "You may not see them – they live in cars, in the woods, in abandoned barns, and any place they can find a little shelter, a little warmth." Three Oaks Center does more than just rehouse these displaced families and individuals, they provide transition services, training and much more.
The art show, which will be held 2-7 pm on November 30th, 2013, is a way for community members to give back while enjoying holiday hospitality, wine and baked goods, and fantastic company.