Real Estate Market Strengthening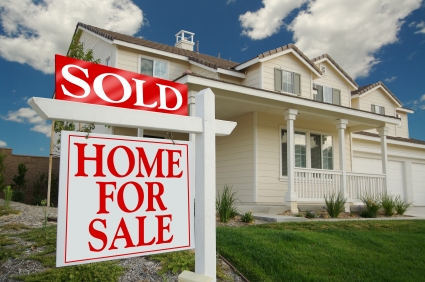 Posted by
Communication Research Associates
Choose Local
 By Sheila Gibbons Hiebert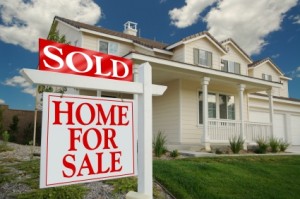 The U.S. economy got some good news in September, when the National Association of Realtors (NAR) said that sales of existing homes climbed to a six-year high for August, apparently little affected by the higher cost of borrowing.
Mike O'Brien of O'Brien Realty in Solomons Island, Maryland, saw this development unfolding at the end of July. In a blog post, he had this to say:
"The real estate market is rebounding, and many would-be home buyers are eagerly awaiting their opportunities to purchase their own homes. Fresh data indicates that the inventory of properties is quickly drying up and soon the market is poised to point in the sellers' favor. Now could be the time to get a good deal on a home, provided buyers are able to secure mortgages."
A pick-up in residential development is considered the precursor to increased commercial development as well.
With mortgage interest rates up a full percentage point since May, analysts had expected that home-buying would fall off, but that wasn't the case. The NAR said existing homes were selling at an annual rate of 5.48 million units, the highest level since early 2007, when the economy was sagging into what would become a very deep recession. New home sales were up, too, the Census Bureau reported.
Not only were properties moving briskly, many were moving at higher prices, with July's home prices rising at the fastest rate in seven years, according to Standard & Poor's Case-Shiller index, which tracks 20 large cities. Scarcity can lift prices. "Limited inventory in some areas means multiple bidding remains a factor," the NAR says. Seventeen percent of all homes sold above the asking price in August.
The NAR says rising home prices will move some homeowners into the market as sellers, and once there, another trend is attractive: The median time on market for all homes was 43 days in August, little changed from 42 days in July, but much faster than the 70 days on market in August 2012.
Time on the market rates improved for St. Mary's County in 2013 as well: the average time on the market in August 2013 was 82 days, down from 116 days in August 2012. (The Southern Maryland Association of Realtors uses the average rather than the median.) New listings for St. Mary's rose nearly 25 percent, year over year, from August 2012 to August 2013, SMAR reports.
Industry watchers expect the pace of price gains eventually to slow down somewhat, as communities reach a "new normal" in price benchmarks.
To snag that dream house, in addition to negotiating a good price with the sellers, buyers "must make themselves attractive to mortgage lenders," Mike O'Brien says. Lenders remain cautious about the ability of their customers to afford mortgages, requiring extensive proof of creditworthiness. The most important thing buyers can do, Mr. O'Brien says, is to establish a sterling credit history and safeguard its quality.
Source: southernmarylandrealtors.org/