Both Pilots Stable After Goshawk Crash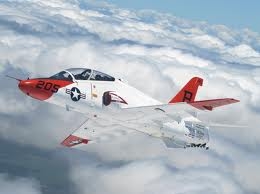 Morning Coffee is a robust blend of links to news around the internet concerning the Naval Air Station Patuxent River economic community. The opinions expressed here do not necessarily reflect those of the Leader's owners or staff.

A Monday night Navy Times update reports the two aircrew are in stable condition after the crash of their T 45 training jet at NAS:Pensacola.
Defense News reports that even special ops might be on the budget chopping block as the Pentagon tries to meet budget cuts.
Congress is demanding security breach explanations from the Veterans Administration, but it may be a long wait, the VA has 111 outstanding information requests since June 2012, reports FCW.
A public-private partnership launched by the State Department aims to put veterans into fellowships on a track for international public and private employment opportunities.
Italy plans to use both F-35As and Bs and is on its way to becoming the support center for an allied JSF fleet in the Mediterranean and the Middle East, reports Breaking Defense.
The US government determined an informal international understanding limiting the export of long-range missiles and unmanned aircraft does not apply to the Global Hawk, opening the way for Northrop Grumman to sell four of the surveillance aircraft  to South Korea for delivery between 2017 and 2019, reports Aviation Week.
Lockheed unveils Son of Blackbird, an unmanned spy plane, reports Defense Tech.