Pentagon Eyes Change in Cellphone Policy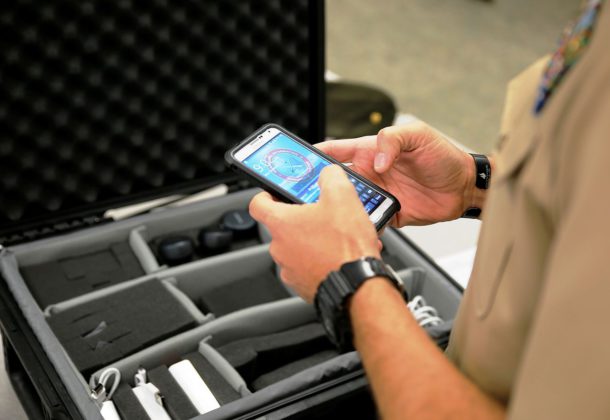 Morning Coffee is a robust blend of links to news around the internet concerning the Naval Air Station Patuxent River

economic community. The opinions expressed here do not reflect opinions of the Leader's owners or staff.
DefSec Jim Mattis is expected to order a tightening of security policy governing military and civilian personnel bringing cellphones into classified workspaces in the Pentagon, reports CNN.
Orbital ATK's Antares rocket launched at 4:44 am Monday, May 21, from Wallops Island, reports The Salisbury Daily Times. There it was for the ninth time and the eighth that could be called a success: NASA's version of FedEx ferrying 7,400 pounds of cargo to the International Space Station.
While the Air Force contemplates whether to buy a new fleet of light attack aircraft, two former Air Force officers are pressing for an even wider revival of the attack aircraft inventory that could include a light reconnaissance plane or purpose-built replacement to the A-10 Warthog, reports Defense News.
The new commander of the Pacific Fleet says adversaries like China and Russia have emerged as major strategic competitors in the Pacific, reports Breaking Defense. "A great power competition has re-emerged as the central challenge to security and prosperity against our nation," ADM John Aquilino said. "Nowhere are the stakes of that great power competition higher than here in the Indo-Pacific region."
President Donald Trump has named acting Veterans Affairs Secretary Robert Wilkie as his latest pick to be the next permanent head of that department, reports Army Times.
The Taliban has said that they intend to focus their attacks on Americans and their foreign allies, rather than Afghan government forces, reports Military Times.
Authorities are trying to determine how a box of ammunition fell from a military helicopter from Fort Bliss and crashed through the roof of an elementary school in Texas, reports Army Times.
Soldiers may soon be carrying monitoring devices that can alert doctors thousands of miles away to medical emergencies and the need for treatment, reports Army Times. The devices may even be implanted in soldiers and continuously monitor their status, Lt. Gen. Nadja West, the Army's surgeon general, said in describing the near future of Army medicine.
The Italian Defense Ministry is hoping to interest US military officials in the design and capabilities of its navy frigate Alpino, which visited Norfolk last week, reports Navy Times. This comes at a time when the US Navy is investigating future frigate designs.
The Navy fired the skipper of the Harpers Ferry, the fourth senior San Diego-based amphibious warship leader to be relieved of duty over the past year, reports Stars and Stripes. Cmdr. Tammy Sue Royal, 48, was fired after superiors lost confidence in her ability to effectively lead sailors and carry out her duties.
What are the best states for military retirees? WalletHub sought to help ease the burden on the nation's military community by comparing the 50 states and DC based on their ability to provide a comfortable military retirement. See the analysis here.
Contracts:
Total Technology, Cherry Hill, New Jersey (W15QKN-18-D-0073); Pioneering Decisive Solutions, California, Maryland (W15QKN-18-D-0078); Logisys Technical Services, Huntsville, Alabama (W15QKN-18-D-0077), will compete for each order of the $125,000,000 firm-fixed-price contract for automated test system testing, and diagnostics and net-centric support services. Bids were solicited via the Internet with six received. Work locations and funding will be determined with each order, with an estimated completion date of May 20, 2023. US Army Contracting Command, New Jersey, is the contracting activity.