Morning Coffee: Sikorsky's Future Debated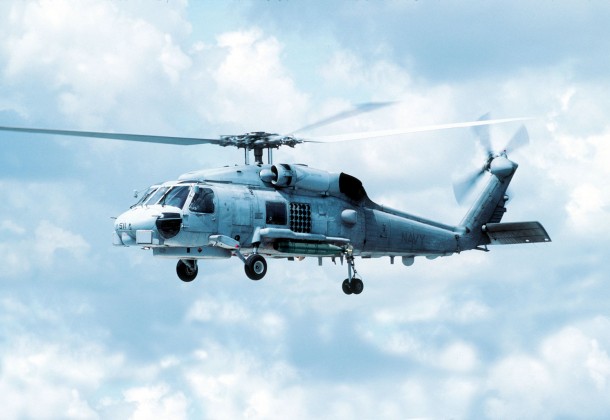 Morning Coffee is a robust blend of links to news around the internet concerning the Naval Air Station Patuxent River economic community. The opinions expressed here do not necessarily reflect those of the Leader's owners or staff.

The future of Sikorsky, America's leading helicopter maker, is being evaluated by parent company United Technologies Corp. (UTC), reports DefenseNews. UTC is considering options to sell, spinoff or create a strategic merger for the defense contractor. Sources stated that divestiture or a tax-free spinoff are more likely than growth through acquisitions or mergers. Sikorsky could provide an opportunity for European firms looking for a foothold in the US defense industry marketplace.
DefSec Chuck Hagel is still considering appropriate ways to honor drone pilots after cancelling a controversial plan to award a "distinguished warfare medal" to drone operators 10 months ago, according to Foreign Policy (register). At that time Mr. Hagel indicated that he would create a "distinguishing device" which became known as the "Remote Impacts Device" which would be affixed on existing medals, but since then no further details have been released. Mr. Hagel is now launching an investigation into how all military personnel are honored for their war service which could result in a methodology to recognize the contributions of drone operators.
The elimination of an aircraft carrier and one carrier wing is being considered as part of fiscal 2015 discussions, reports Defense News. The USS George Washington, scheduled in 2016 to begin a three-year $3 billion refueling and overhaul, is a probable target of the reduction. The elimination of up to four strike fighter squadrons would allow the Navy to retire more F/A-18C "legacy" Hornet twin-engine jets, already being rapidly replaced by newer F/A-18 E and F Super Hornets.
South Korea announced Monday that it is planning to purchase 40 Lockheed Martin F-35 Lightning II fighter jets by the end of September, according to the Korea Times. The Korean military's decision-making committee selected the F-35 over Boeing's F-15 Silent Eagle because of its stealth capabilities. The fighters are scheduled for deployment from 2018 to 2021 and Korea also indicated that an additional 20 aircraft may be acquired later, depending on its security situation.
USNI News has published an opinion piece supporting a need for Congress to review and possibly reduce military compensation policies. The current popularity of the military has impeded Congress from considering any compensation reform that might appear as a reduction. High personnel costs translate into funding shortages for training, operations, maintenance and investing in the future. Capt. Peter Brennan, USN, stated, "Over time, compensation will consume a rising portion of the defense budget, leaving little money to develop and field future systems, build facilities, or operate forces. In fact, a recent Center for Strategic and Budgetary Assessments' study states that if personnel costs continue growing at the present rate, they will consume the entire defense budget by 2039."
The Pentagon is withholding payment from contractors including Northrop Grumman, Boeing and BAE Systems until they improve their business systems, reports Bloomberg. The amounts withheld include $19 million from BAE, $5.2 million from Boeing and $1.4 million from Northrop, and reflects DoD enforcement of a 2011 regulation that requires contractors to meet certain standards for internal business systems that measure cost and schedule goals for weapons contracts.
RADM Sean Buck, director of the Navy's newly created "21st Century Sailor Office," addresses problems facing sailors including suicide, alcohol issues and sexual assaults in a San Diego Union-Times interview. RADM Buck discusses programs available to help sailors face these problems and ". . . keep sailors resilient. We should never let a sailor get to a point where they go it alone and they don't know what to do and they take their life. Last year was a very positive year for the Navy across the portfolio of behavioral issues that impact the Navy sailor. So we're heartened by that."
The Defense Advanced Research Projects Agency (DARPA)  awarded a $4.5 million contract last week to BAE Systems Advanced Technologies to develop battlefield electronic systems "capable of physically disappearing in a controlled, triggerable manner", reports Defense One. The Vanishing Programmable Resources program "aims to eliminate electronics, such as sensors, that end up scattered around a battlefield and become easy pickings for an enemy."