Morning Coffee: Navy Laser Weapon Development Advances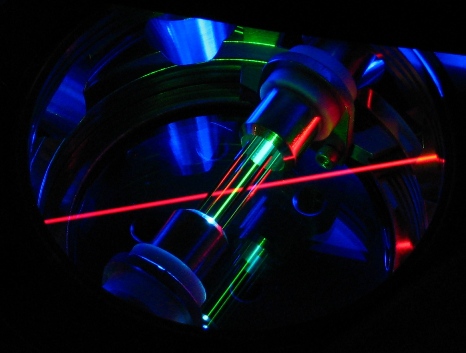 Morning Coffee is a robust blend of links to news around the internet concerning the Naval Air Station Patuxent River economic community. The opinions expressed here do not necessarily reflect those of the Leader's owners or staff.

Late this summer Navy engineers will deploy a groundbreaking laser weapon prototype on the USS Ponce for sea testing in the Persian Gulf, according to Office of Naval Research (ONR). The prototype test will ultimately direct teams led by Northrop Grumman, BAE Systems and Raytheon to develop cost-effective, combat-ready laser prototypes that may be installed on guided-missile destroyers and the Littoral Combat Ship in 2016. Laser weapons are a Navy priority, seen as affordable and precise counters to unmanned and light aircraft threats and small attack boats.
Gov. Martin O'Malley has not decided if he will veto a bill a 13-month moratorium on tall wind turbines within 56 miles of NAS Patuxent River, according to the AP via the Washington Post. The governor, a wind energy supporter, was quoted, "I have yet to conclude that windmills are quite the threat to Naval air radar that those advocating for this ban have concluded."
Defense News provides a commentary on the possibility of another Base Realignment and Closure (BRAC) round. Author Barry Rhoads believes that there is an excellent chance that President Barack Obama's request for a BRAC round in 2017 will be passed. He states that, "Significant force structure and basing decisions are already occurring even without a formal BRAC round. Whether your local base loses its aircraft due to a decision by the Pentagon or a BRAC commission, the base is just as empty."
Boeing proclaimed the effectiveness of its EA-18G electronic attack plane over Lockheed Martin's F-35 stealth fighter during the opening day of the Navy League's Sea-Air-Space exposition at National Harbor, Md., reports Military.com. Boeing claims that the Growler is better equipped than the F-35 for operating in areas with sophisticated enemy air defenses. "Stealth is perishable; only a Growler provides full spectrum protection," according to Boeing's presentation. The defense contractor is pushing Congress to add funding for 22 additional Growlers in the fiscal 2015 budget, which currently doesn't include money for the F/A-18 fighter cousin.
In the wake of the Fort Hood shootings it is important to remember that military bases are safer than similarly sized American cities, according to The Daily Beast. The homicide rate for resident military personnel is lower than the civilian national average and the total number of military workplace fatalities, which includes homicides, is declining. "The violence at Fort Hood may best be explained as a workplace shooting, not a uniquely military tragedy."
The Office of Naval Research and Lockheed Martin successfully demonstrated their OPTIMUS mission system's ability to accomplish an autonomous approach and landing in an unprepared environment, according to MarketWatch. The demonstration tested OPTIMUS technology aboard a K-MAX unmanned helicopter, which served as a test bed for the system which successfully planned, routed and executed the mission without requiring user input.
Chief of Naval Operations Adm. Jon Greenert said at the Sea-Air-Space exposition Monday that budget cuts have interfered with the Navy's ability to surge in a crisis, reports the Navy Times. Adm. Greenert indicated that the service could only surge deploy one carrier strike group and one amphibious ready group under current levels. "We have a covenant to provide three carrier strike groups and three amphibious ready groups in a crisis," Adm. Greenert said. "And if we go back to sequestration, we'll be at one. And, by the way, right now we're at one. We're still recovering from this period of fiscal uncertainty."
A recent Washington Post-Kaiser survey of veterans determined that half of all veterans said they knew a fellow service member who had attempted or committed suicide, and a majority of those who served said they feel disconnected from civilian life. The poll concludes that the emotional cost of war is borne by only a small fraction of the population because the number of Americans who served in recent wars, and the people they associate with, is relatively small.