Military Families Dissatisfaction with Tricare Grows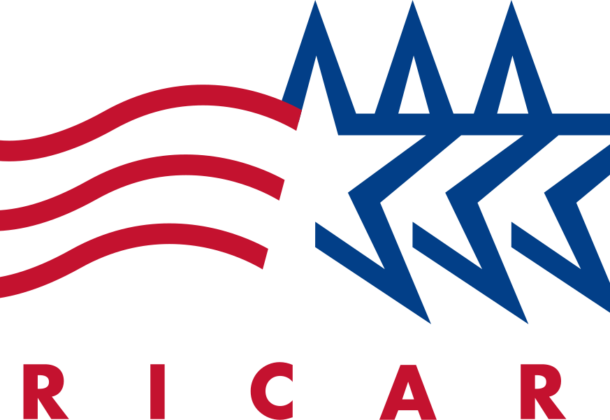 Morning Coffee is a robust blend of links to news around the internet concerning the Naval Air Station Patuxent River

economic community. The opinions expressed here do not reflect opinions of the Leader's owners or staff.
Military families are growing more dissatisfied with their Tricare medical insurance, reports Stars and Stripes about a recent survey of more than 8,500 Tricare beneficiaries.
Companies that depend on a federal seasonal worker program — known as H-2B visas — have been scrambling to stay afloat because of the limited number of visas, and many say they will not survive. NBC reports the Trump administration released an additional 15,000 visas in May, but it's still not enough, industry organizations and business owners say.
US officials confirm they were monitoring Iranian naval exercises in the Persian Gulf, Strait of Hormuz, and the Gulf of Oman, reports USNI, but said little else about the 100 vessels.  President Donald Trump reinstated sanctions against Iran, effective this week, in a move related to his May 2018 decision to pull the US out of the Iran nuclear deal.
The Navy shifts homeports of three carriers, reports USNI. Lincoln to San Diego, Stennis to Norfolk, Vinson to Bremerton. USS John C. Stennis (CVN-74) will move from Bremerton, Wash., to Norfolk, Va., where it then will undergo its midlife refueling and complex overhaul, or RCOH, at Newport News Shipbuilding. USS Carl Vinson (CVN-70) will leave its berth at Naval Air Station North Island, Calif., and move to Naval Base Kitsap-Bremerton, Wash., where it is scheduled for a planned incremental maintenance availability at Puget Sound Naval Shipyard.
The $122.3 billion Columbia-class ballistic missile submarine program is off to an inauspicious start after faulty welding was discovered in several missile tubes destined for both the Columbia- and Virginia-class programs, reports Defense News.
South Korea pushes US and North Korea to compromise, reports Washington Examiner. "We are asking North Korea to speed up its denuclearization process," said a spokesman for President Moon Jae-in. "And to the US, we are asking that it show sincere efforts about corresponding measures that North Korea is demanding."
Joint Base Lewis-McChord, Wash., will send  200 soldiers to fight western wildfires next week after brief training, reports Task and Purpose.
Several tech trends will make tomorrow's tanks harder to spot — and that may have strategic implications, reports Defense One. For a tank to be "stealthy," its key observable qualities must be masked or concealed. Specifically, tanks are loud and emit substantial heat. Therefore, constructing a "stealth tank" would necessitate the reduction of these signatures, resulting in a quieter tank with a low infrared, or IR, signature.
VADM Charles Richard took command of US Submarine Forces and gave a nod to a return to great power competition against a resurgent Russia and an ascendant China, reports Navy Times. "In that competition, our strength undersea is a key advantage that we have," he said. "With so much at stake, we cannot let up and must execute our mission with a continued sense of urgency."
USNI News Fleet and Marine Tracker for Aug. 6, 2018.
Contracts:
Bowhead Operations & Maintenance Solutions LLC, Alexandria, Virginia, is being awarded a $20,000,000 firm-fixed-price, indefinite-delivery/indefinite-quantity contract to provide the Navy and eligible foreign partner nations access to a broad range of services and materials associated with the acquisition, operation, and maintenance of small boat maritime assets. Support will provide for procurement, operation, travel, shipment, and transportation of labor and materials required to support a variety of boat and craft located across the globe. Support will be for a variety of ship/craft systems, to include propulsion systems such as inboard diesel with stern drive(s), water jets, and/or fixed propeller(s). This contract combines purchases for the Navy (25 percent) and various foreign partner nations (75 percent) under the Foreign Military Sales program. Work will be performed worldwide, specific locations will not be known until specific requirements are identified by the Navy or eligible foreign partner nations through orders, and work is expected to be completed by August 2023. No funding will be obligated at the time of award. Funds will be obligated as individual orders are issued. This contract was not competitively procured in accordance with 10 US Code 2304(c)(5) and Federal Acquisition Regulation 6.302-5. The Naval Sea Systems Command, Washington Navy Yard, Washington, District of Columbia, is the contracting activity (N0002418D4144).

AAI Corp., Hunt Valley, Maryland, has been awarded a $12,759,179.04 firm-fixed price modification (P00002) to contract FA4890-18-C-0005 for force protection efforts at airfields located within the Air Force Central Command's area of responsibility. The contractor provides a non-developmental contractor-owned and contractor-operated unmanned aerial system, intelligence, surveillance and reconnaissance (ISR) solution to perform operational, engineering, and sustainment efforts necessary to effectively execute pre-deployment, deployment operations, post-deployment, and engineering support activities. The contractor-owned, contractor-operated ISR solution is required to support ISR tasking occurring anytime. Work will be performed at Bagram Airfield and Kandahar Airfield, Afghanistan, and is expected to be completed by March 27, 2019. Fiscal 2018 operations and maintenance funds are being obligated at the time of award. Total cumulative face value of this contract is $28,420,564. Acquisition Management and Integration Center, Joint Base Langley-Eustis, Virginia, is the contracting activity.