Mike Colina on Growing a Technology Workforce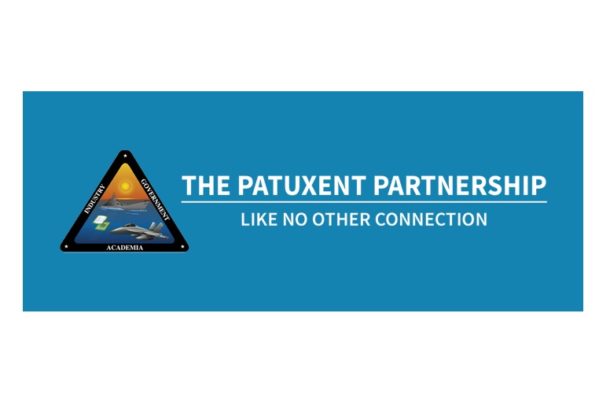 The Patuxent Partnership features Mike Colina, founder of RMC, in the first of a series of interviews on workforce development.
"Take care of the community and the community will take care of you."
— Mike Colina, consultant to and founder
of Resource Management Concepts Inc.
Mike Colina was born at NAS Patuxent River where his father served in the US Navy. He recalls watching a TV series with his father called "Victory at Sea," which he believes was probably the primary reason he decided in 1967 to join the US Army instead of the Navy. All that wet, freezing cold, high seas was not for him.
Mike served in the Army until 1970, including an 18-month tour in Vietnam. Army service qualified him for the GI bill which paid for his degree in business management/information systems at Old Dominion University. Given his experience as a military family member and in combat aviation, Mike has always had a strong commitment to US national security.
He then spent eight years working as a civilian at the Naval Test Center, the precursor to NAWCAD. It was during his time at the test center that he recognized the need to develop a workforce that would meet the demands of the Navy and to support contractors of the burgeoning technology hub that St. Mary's County was becoming.
"It was the early eighties and there was an existing and growing demand for systems engineers and yet at that time there were no schools graduating systems engineers for integrated aircraft and weapons systems. We took engineers of every sort and turned them into systems engineers."
Later, while consulting and teaching part time at the College of Southern Maryland and the University of Maryland University College, Mike's work brought him in contact with thought leaders like Thomas E. Vollman, chair of mathematics and computer sciences at St. Mary's College of Maryland, Bob Parkinson head of the Naval Test Pilot School, John Bohanan, John "Jack" Lynch, and influential county business owners from community businesses and government contractors. Together they formed a Technology Council Initiative with one of its mandates to develop the workforce growth needed in the technology sector supporting the defense industry in Southern Maryland.
At the time, Pax River was home to a flourishing test flight center with growth potential beyond their physical capacity.
It was during this time of collaborating with like minds that Mike, J. Frank Raley, and Dr. Vollman progressed into a project to develop a pipeline for technology workforce classes and internships for St. Mary's College students and high school students throughout the county.
A period of consulting led to the founding of Resource Management Concepts Inc., (Mike's initials, and each word identifies the key elements of excellence). RMC began in 1990, was incorporated in 1994, and his fledgling company moved into the location at Bradley Boulevard in Lexington Park, where they remain today.
During the following years, RMC grew its roots in the local community and became known for its superb program management and systems management ability to craft creative solutions for the client's challenging problems. Today, RMC is a robust, mid-sized government contracting firm with a broad customer base and operating in more than 19 states.
From the early years, RMC took on interns, successfully mentoring them for more than 30 years. Several of RMC's top executives started as interns. In 2012, Mike sold his company to Kevin Cooley, now CEO, and Rich Gast, now RMC's president. Kevin began as an RMC co-op student and was Mike's first employee.
"The spirit that we subscribe to is that all businesses should maintain a sense of social responsibility," Mike believes is the reason that St. Mary's County has grown so successfully as a technology hub. "It's the spirit of community that is so prevalent in St. Mary's County."
Mike attributes RMC's success to his belief in nurturing interns and all team members. He recalls one year paying $25,000 for tuition reimbursement for one staff member, who 20 years later is still with the company. "By recruiting, nurturing and retaining best-in-class professionals, we have built a strong and cohesive team that works together to achieve exceptional customer satisfaction with every task."
Mike goes on to say that it is this mindset that has grown RMC into the successful company today. "Our value proposition is that we provide proven outstanding services and solutions for the best price. We expend significant resources on our workforce development and that translates into a high level of customer satisfaction delivered with pride of excellence."
About Resource Management Concepts
RMC is a dedicated small business provider of exceptional management and technology solutions. The company has a strong commitment to being a preferred employer by offering interesting and challenging work along with industry leading benefits. RMC's employees are consistently recognized for providing high-quality and creative solutions for challenging problems. RMC's customer base includes various US Navy, Air Force, Transportation Security Administration, and Customs and Border Protection customers spread across 19 states and Washington, DC. RMC partners with the St. Mary's College of Maryland Computer Science Department to provide scholarship opportunities and internships for IT students. It also offers internships in other disciplines to train and develop students for future IT work and professional development.
About The Patuxent Partnership
The Patuxent Partnership is a nonprofit member organization that fosters collaboration between government, industry, and academia to advance education through STEM-based initiatives; to advance technology through speaker programs, forums, and networking; to advance science and technology transfer through the exchange of ideas, information, and data related to technologies; and to increase workforce development through an array of initiatives.
To learn more about The Patuxent Partnership and its programs, visit its Leader member page.